Emergency repairs to temporary road at Coupeville landslide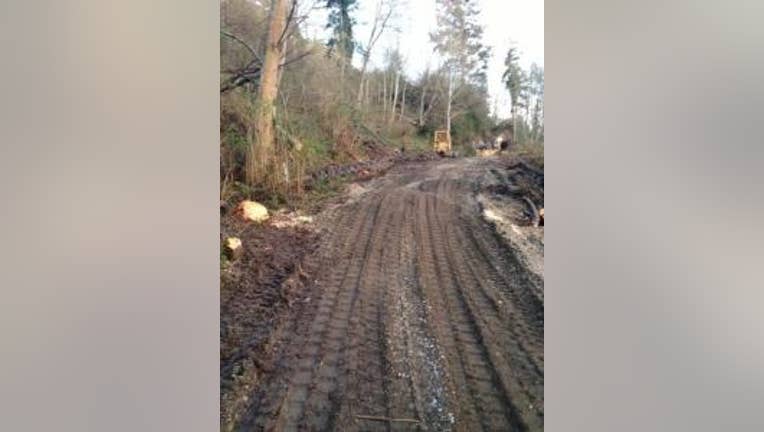 WHIDBEY ISLAND, Wash. -- The Island County Department of Emergency Managment reported "great progress" to repairs on the access road near the Coupeville landslide on Whidbey Island.

The Island County Department of Emergency Management tweeted a photo Sunday morning of completed work on the road.

The access road will allow homeowners below last Wednesday's massive landslide to drive their cars up to the top of the hillside.

The landslide destroyed one home, which has been "red tagged", meaning that it cannot be inhabited. Two other homes that have been "yellow tagged."

No serious injuries or deaths were reported.

 

Department of Emergency Management, Island County Public Works and Island County Sheriff's deputies remain on scene and our determining the cause and possible long-term solutions to the landslide.