Embattled Snohomish County executive announces resignation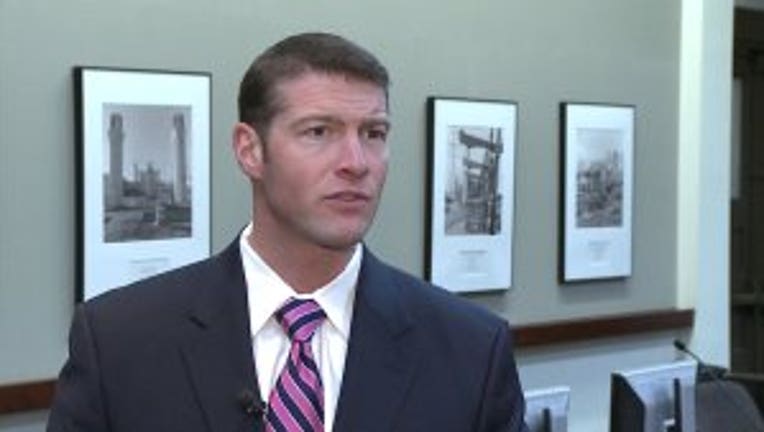 article
EVERETT -- Snohomish County Executive Aaron Reardon, who has been dogged by accusations of misconduct since 2011 and has refused calls to step aside, shocked many Thursday by abruptly announcing his resignation during his State of the County Address.

"I was certainly surprised. After that surprise wore off, about a millisecond later, I was relieved," said county prosecutor Mark Roe.



Reardon, a Snohomish County native and three-term Democat, acknowledged he has been under scrutiny for alleged misconduct while he was in office and maintained that such allegations are untrue.

"False allegations surfaced even before I was re-elected," he said. "As a result of these false allegations I became the subject of an exhaustive and lengthy criminal investigation just five days prior to the November 2011 election. That investigation came to an end when the Island County prosecutor concluded that I had committed no crimes and exonerated me.

"Subsequently two recall petitions have been filed against me and both of those recall petitions have been dismissed. Unfortunately, I recently learned that a third recall petition will soon be filed.

"It is impossible for me to describe to you the emotional and financial toll these relentless attacks have taken on my wife, my family and me. My wife and I have been required to spend tens of thousands of dollars on legal fees in order to defend against false and scurrilous allegations.

"These false allegations have also taken a tremendous toll on my marriage and our family life.  And, candidly, I don't know how much a family can take or should take.  And, the time I have had to spend addressing the myriad of false allegations has distracted me from doing my job as your county executive.

"Enough is enough" Reardon said.

He added that he is requesting an independent investigation concerning the accusations levied at him.

Washington State Democratic Party Chairman Dwight Pelz issued the following statement on Reardon's resignation:

"The Democratic Party would like to thank Aaron Reardon for his years of service to the people of Snohomish County and the entire state of Washington. While Reardon has clearly made mistakes while in office, we are grateful that he stepped forward to serve his community. We wish him and his family the best in their future endeavors."

Reardon has been at the center of many controversies. He was accused of using taxpayer money to wine and dine his former mistress while on out-of-state business trips. A state investigation cleared him and no charges were filed.

He is currently being investigated for using county resources to fund his political campaign.

Now, a legal analyst in Reardon's office has been named as a source of repeated public disclosure requests targeting other county employees, including Roe.

"It was really seen as something vindictive, done in a way to dig up some dirt," said Roe.

The chief prosecutor said one of the requests was for e-mail and cell phone records between him and his wife  After this surfaced, the County Council on Wednesday night voted to remove Reardon's control of the county Department of Information Services.

It doesn't surprise state Rep. Mike Hope, R-Lake Stevens, who ran against Reardon for the county executive position in November 2011.

"Snohomish County obviously has a black eye and we are going to have to move forward and fix that and build that trust back into the community, as well as build that trust back into the employees at the county. They deserve better," said Hope.

Reardon's resignation will be official at the end of May, when an interim executive will take his place.

"What am I looking forward to more than anything?" Roe asked. "A little peace and quiet.  In my job I have to deal with enough murder and mayhem, it's quite enough drama.  I'd like to not be dealing with drama from within for a while."

So who could take Reardon's position?  The Snohomish County Democrats will submit three candidates and then the County Council will vote to choose one. Vice Chairman Dave Somers said he is considering running for the position.