Embassies face decisions as tensions rise in North Korea
 (CNN) -- Foreign diplomatic missions in North Korea face an ominous decision after Pyongyang said it could not guarantee the safety of embassies and international organizations in the event of armed conflict.

Tensions on the Korean peninsula remain in a heightened state amid new reports that North Korea has prepared missiles for launch, while South Korea has deployed naval destroyers to its coasts.

The British Foreign Office said North Korea told British officials that it would not be able to guarantee the safety of diplomats in the capital if fighting breaks out.

Several diplomatic missions said the North Koreans held a meeting on Friday for ambassadors, where they asked if anyone needed assistance in evacuating their personnel.

"We are consulting international partners about these developments," the British Foreign Office said in a statement. "No decisions have been taken, and we have no immediate plans to withdraw our embassy."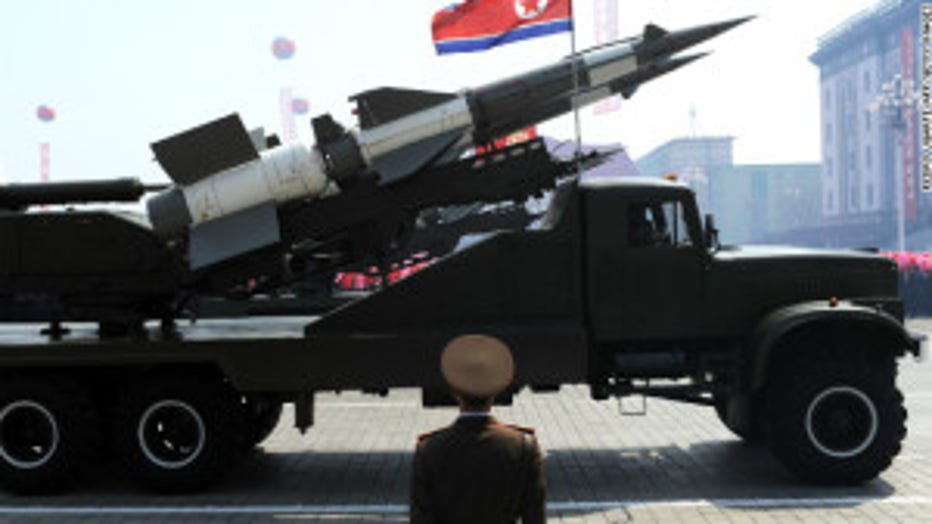 (CNN file photo) A missile is displayed during a military parade in Pyongyang on April 15, 2012.



A spokesman for Sweden's ministry of foreign affairs said the North Koreans "did not urge us or ask us to evacuate," but offered assistance for those who wanted to leave.

The Swedish Embassy in North Korea acts "as the United States' interim protecting power and provides basic consular services to U.S. citizens traveling in North Korea," according to the U.S. State Department.

For the complete CNN story, go here.