Emaciated gray whale found dead in Puget Sound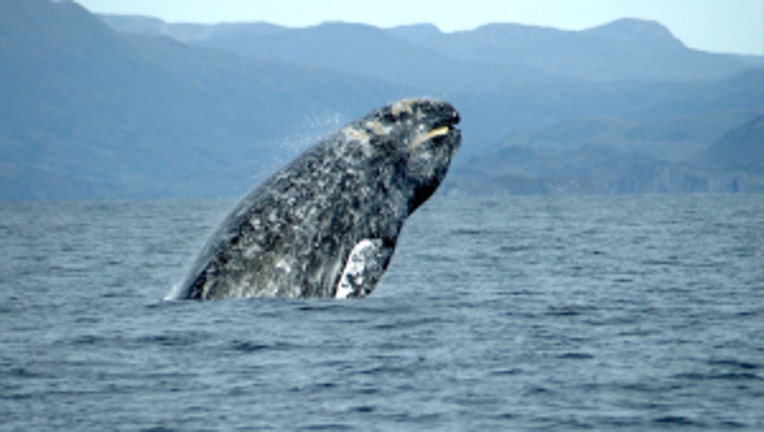 BREMERTON -- A dead gray whale was found Sunday near the Puget Sound Naval Shipyard, the Kitsap Sun reported.

According to the Sun, the dead animal was first spotted Saturday night near the USS Ronald Reagan, disappeared briefly, and was spotted again Sunday morning. A preliminary investigation by Washington State's Department of Fish and Wildlife determined the whale was a juvenile female gray whale that was around 30 feet long.

The body had no significant signs of recent trauma, and likely died of starvation, officials told the Sun.

Experts believe the whale was the same one seen Tuesday in Tacoma's Foss Waterway. The whale swam near boats and appeared to be under distress, officials said. Steve Jeffries, a marine mammal specialist with the state, told the Sun that it's not unusual for starving whales to come into the Puget Sound.

"This is not that unusual for an emaciated gray whale to come into the Puget Sound to die," Jeffries told the Sun. "We've seen it in the past.

A full necropsy on the whale is not planned.