Election Day? Dozens of school districts hope you remember to vote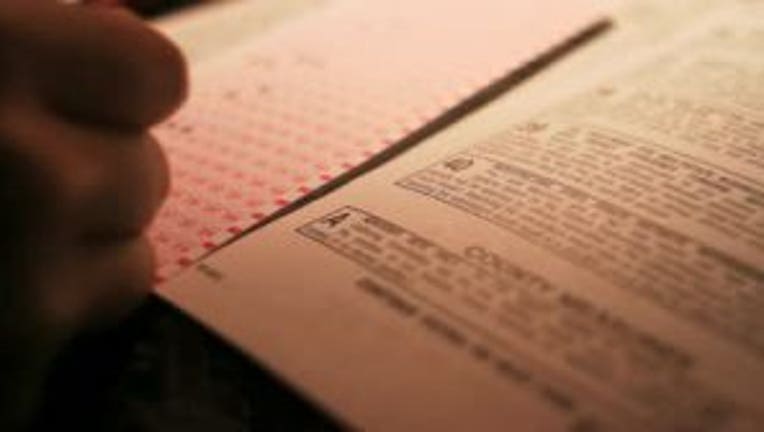 KING COUNTY -- Today might not feel like a typical election day. But dozens of school districts across Western Washington are hoping you remember to vote.

School districts in King, Pierce, Thurston, Snohomish, Whatcom, and Kitsap County have bond measures on today's special election ballot. The levies, slated to be collected over the next three years, run from operations levies that keep schools running normally, to improvement levies that fund building enhancements and technology improvements.

Participation in special-election ballots are notoriously low. According to the News Tribune, 22 percent of ballots were returned Monday for Pierce County.

Voters need to return their ballot by 8 p.m. tonight for it to be counted.

King County Elections released this statement Tuesday morning:

King County Elections has received about 160,000 ballots to date out of more than 630,000 sent to voters for today's special election. This is the largest special election in King County since 2010.

Voters have until 8 p.m. tonight to return ballots to a drop-off location or Accessible Voting Center. Voters who are mailing ballots today need to remember to affix a first class (49 cent) stamp and ensure that the mail will be postmarked today. Ballots arriving with a postmark later than election day, by law, will not be opened.

King County Elections forecast a 38 percent turnout in today's election. Eighteen jurisdictions, including 16 school districts, have a total of 33 measures on ballots this election. For more information see www.kingcounty.gov/elections

Below is a list of school districts with measures on the ballot, and links to more information about that county's voting rules.

King County
•Auburn SD

•Bellevue SD

•Enumclaw SD

•Federal Way SD

•Fife SD

•Issaquah (city)

•Issaquah SD

•Kent SD

•Klahanie Annex

•Lake Washington SD

•Mercer Island SD

•Northshore SD

•Riverview SD

•Shoreline SD

•Skykomish SD

•Snoqualmie Valley SD

•Tahoma SD

•Vashon Island SD
Pierce County
- Steilacoom Historical SD

- Puyallup SD

- Tacoma SD

- University Place SD

- Sumner SD

- Dieringer SD

- Orting SD

- Franklin Pierce SD

- Bethel SD

- Eatonville SD

- Auburn SD

- White River SD

- Fife SD

Snohomish County
- Darrington SD

- Edmonds SD

- Everett SD

- Granite Falls SD

- Lake Stevens SD

- Lakewood SD

- Marysville SD

- Monroe SD

- Mukilteo SD

- Northshore SD

- Snohomish SD

- Sultan SD

Whatcom County

- Ferndale SD

- Lynden SD
Thurston County
- Centralia SD

- North Thurston SD

- Tenino SD

- Griffin SD

- Olympia SD

- Tumwater SD

 Kitsap County

- Bremerton SD

- Bainbridge Island SD

- Central Kitsap SD

- North Kitsap SD

- Port of Poulsbo

For more information on King County special elections, or where to drop of your ballot, click here.