Election biggest GOP win since WWII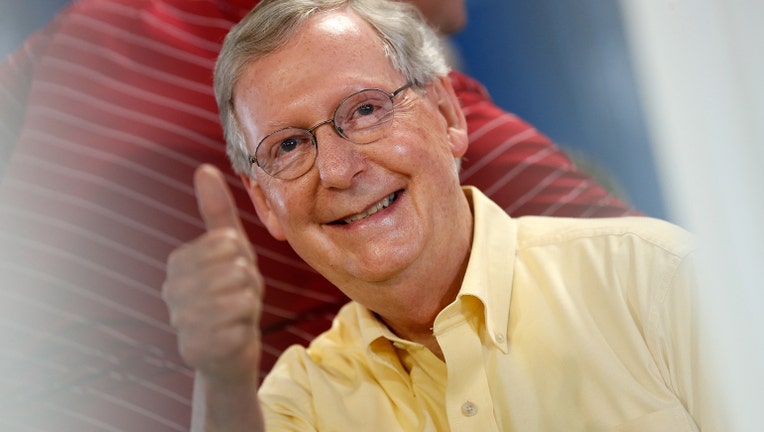 WASHINGTON -- The 2014 midterm elections brought a historic victory for Republicans, handing the GOP its largest congressional majority since World War II. But Tuesday night also tallied an impressive list of historic firsts at the individual level.

Tim Scott became the first African-American from the South elected to the Senate since Reconstruction, according to the Charleston Post and Courier. The last black Senator was Blanche Kelso Bruce, who left the chamber 133 years ago. Scott also became the first African-American to be elected to both the House and the Senate.
Mia Love became the first black Republican woman elected to Congress -- ever. Love, who is a first-generation American, will also become the first Haitian-American to serve in Congress, according to the Washington Post.
Joni Ernst smashed a couple of glass ceilings of her own, becoming the first woman to represent Iowa in either house of Congress and the first female combat veteran ever elected to the Senate, according to the Washington Free Beacon.
Shelley Moore Capito cruised to victory in West Virginia to become the first woman elected to the Senate from her state.
Tom Cotton is the first Iraq War and the first Afghanistan war veteran to be elected to the Senate. But he won't be the first Iraq War veteran to serve in the Senate: Sen. John Walsh, who led a combat battalion in Iraq, was appointed to fill Montana Sen. Max Baucus' Senate seat earlier this year but dropped his bid for a full term after a plagiarism scandal killed his campaign.
The North Carolina Senate race was the most expensive Senate race ever after outside groups dropped more than $81 million on top of more than $32 million spent by the candidates, according to the Center for Responsive Politics.
The number of women in Congress will reach 100 for the first time in U.S. history.
Gina Raimondo will be Rhode Island's first female governor. The Democrat was elected after some high-level campaign stumping with President Barack Obama, First Lady Michelle Obama and former Secretary of State Hillary -- not all at the same time, of course.
Elise Stefanik, who is 30, became the youngest woman ever elected to Congress after snagging the seat representing New York's 21st Congressional District, according to ABC News.