Elderly woman, dog trapped in house by mudslide rescued by firefighters who cut hole in roof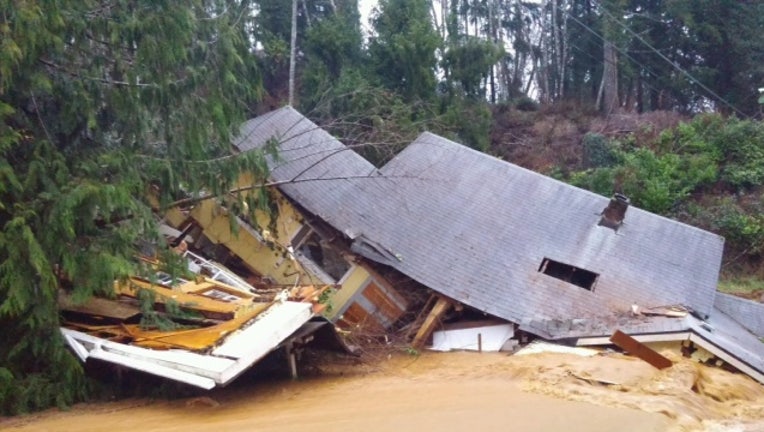 HOQUIAM, Wash. (AP) — Police and firefighters in the Washington coast city of Aberdeen have rescued an elderly woman trapped in her house when a mudslide caused by torrential rain swept the house off its foundation.

KBKW reports that firefighters cut a hole in the home's roof Monday, then a police officer and a firefighter climbed down to the woman, who is in her 80s. She and her small dog were pulled out through the roof. The woman was taken to a hospital but police say she's in good condition.

In nearby Hoquiam, a landslide in one neighborhood washed out the foundations of at least three homes and threatened others. Widespread flooding is reported in Western Washington, in areas from Centralia to the Snoqualmie Valley.