Eight businesses in north Seattle robbed; police hunt for serial bandit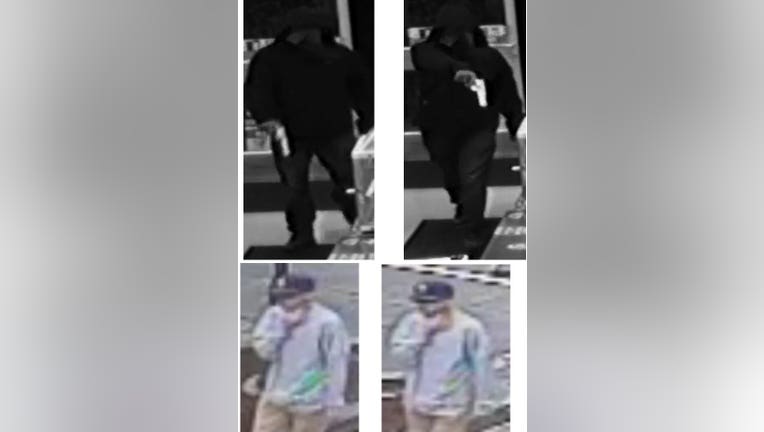 SEATTLE-- Police say an armed robber has hit at least eight businesses this month in north Seattle, and they fear he'll strike again.

With a job serving up yummy ice cream, Alicia Zettel says what's not to like about working at Full Tilt Ice Cream shop on Brooklyn Avenue NE.

"I've been working here for about a year, and I serve ice cream to happy people all day so it's been pretty good job," said Zettel.

But her break from sugar and cream came earlier this month when she says this man came into the shop demanding cash.




"Then he came in and told me that he wanted all the money out of the register, and I asked him if he was serious a few times," said Zettel.

He was serious, and Seattle police said he's likely the same guy who's hit seven other businesses like a Tobacco Plus Smoke Shop on 15th Ave. NW and a 7-Eleven store on 300 N 125, where you see him pointing his gun at the clerk.

"The police are very concerned about this guy, he's had a weapon in every case, lone female victims in every case except one," said retired Detective Myrle Carner of Crime Stoppers of Puget Sound. "We have eight cases to date. We know he's going to strike again."

As threatening as he's reportedly been, no one has been hurt in these cases so far, but investigators say it's only a matter of time.

"Someone's going to challenge him, and he's going to shoot somebody and then we're going to have a homicide," said Carner.

It's why Zettel says she hasn't been the same since the robbery, afraid he may strike her shop or someone else's again.

If the man in these videos and pictures look familiar, you're urged to call Crime Stoppers at 1-800-222-TIPS.