Egyptian president calls for punishment of violent protesters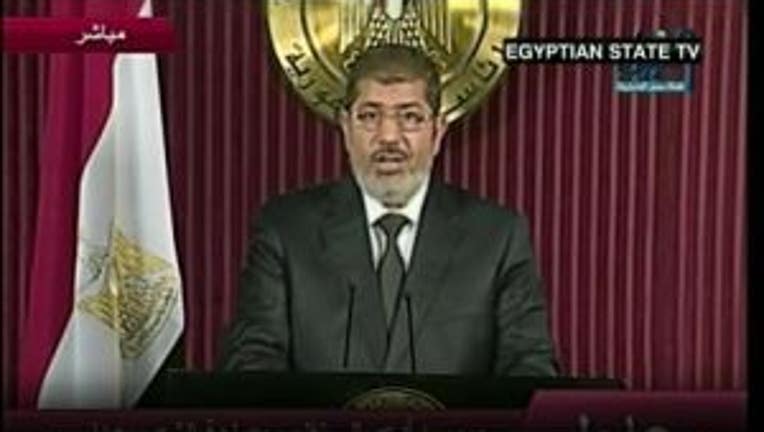 article
CAIRO -- Egyptian President Mohamed Morsi didn't back off the controversial edict he issued or Egypt's upcoming constitutional referendum, saying Thursday night that he respects peaceful opposition to his decisions but won't stand for violence.

Addressing "those who oppose me" and his supporters, Morsi condemned those involved in recent clashes -- referring specifically to those armed with weapons and who are backed and funded by members of the "corrupt ... ex-regime" -- and promised they'd be held accountable.

"(They) will not escape punishment," the president said in a televised speech.

Morsi's words not only failed to mollify many protesters on the streets, it further enraged them. Activists camped in Cairo's Tahrir Square chanted "Leave! Leave! Leave!" as the president talked.

And minutes after the speech ended, the Muslim Brotherhood headquarters in Cairo was "ablaze," state TV reported, citing witnesses. The Islamist group said on its website and Twitter that the building came under "a terrorist attack," with hundreds were surrounding it.

Yet by 1 a.m. Friday, there was no sign of a fire or significant damage to the building. Supporters from both sides were at the site, as were security forces between them and the headquarters.

-- CNN

To read the full CNN story and see the video, click here.