Eerie Discovery: Centuries-old burial vaults, skeletons found beneath New York City street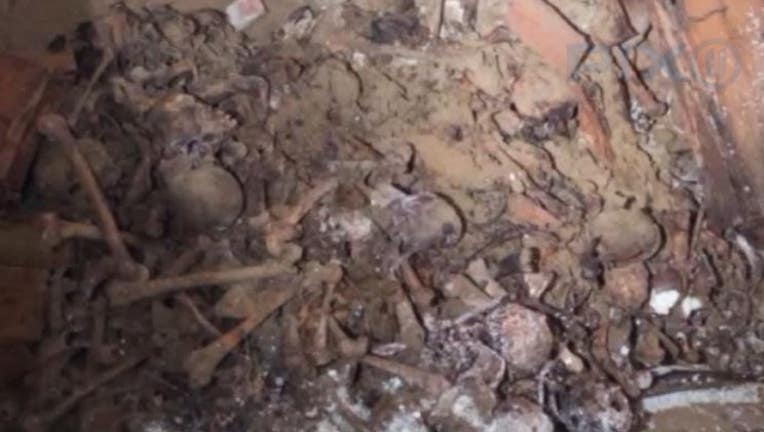 article


NEW YORK (AP) — Archeologists believe two centuries-old burial vaults discovered beneath a New York City street this week were likely part of a Presbyterian church cemetery.


Principal investigator Alyssa Loorya says Thursday the roughly 15-by-18-foot crypts near Manhattan's Washington Square Park were found Tuesday.

She says they probably were built in the late 18th or early 19th centuries.




Workers starting a years-long water main replacement project happened upon the tombs' brick roofs just 3 ½ feet beneath the street.

Archeologists from Chrysalis were on site because the nearby Greenwich Village park was a Potter's Field for yellow fever victims in the early 1800s.

Loorya says skeletons and skulls are visible in one of the vaults. She says more than a dozen of stacked coffins are visible in the other.


Commissioner Peña-Mora issued the following statement:

"The New York City Department of Design and Construction (DDC) was in the process of excavating a century old water-main replacement project at Washington Square Park. Yesterday, our contractor encountered a burial vault that likely dates to the 19th century. DDC has stopped work at the specific location, which is on Washington Square Park East, near the intersection of Waverly Place to permit further evaluation by archeologists and anthropologists. Working together with the Landmarks Preservation Commission, DDC will evaluate the extent and significance of the vault and its contents, we are redesigning the work to accommodate findings of importance. In the meantime, excavation work continues south of the burial vault. The vault is being protected and passage by vehicles and pedestrians will be restricted. The impacted area will be blocked off until further information is developed."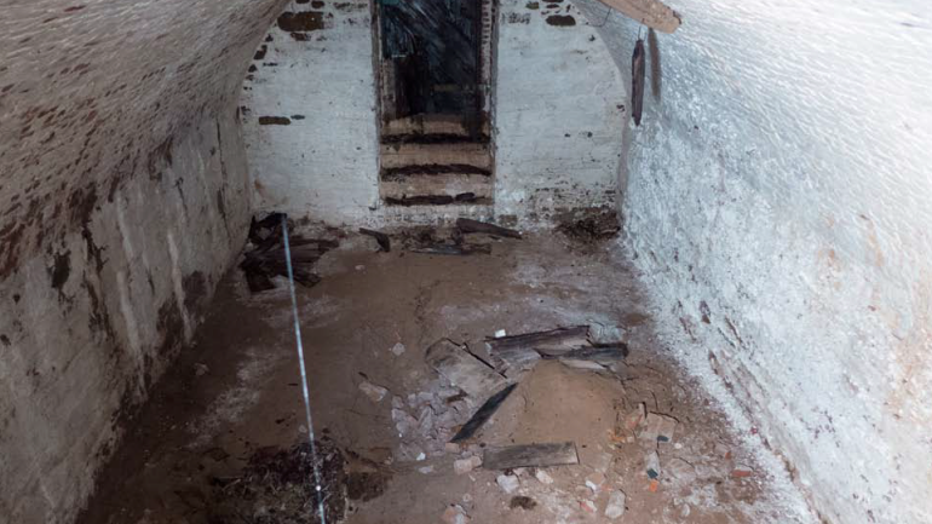 (Photo: New York City Department of Design and Construction)