Edmonds man faces 10 years in prison following arson attacks during Seattle protest
SEATTLE - A 20-year-old Edmonds man faces 10 years in prison in connection to arson attacks to Seattle Police vehicles during violent protests in Seattle in May. 
On Wednesday in U.S. District Court in Seattle, Kelly Thomas Jackson pled guilty to two counts of unlawful possession of a destructive device during the riots in downtown Seattle.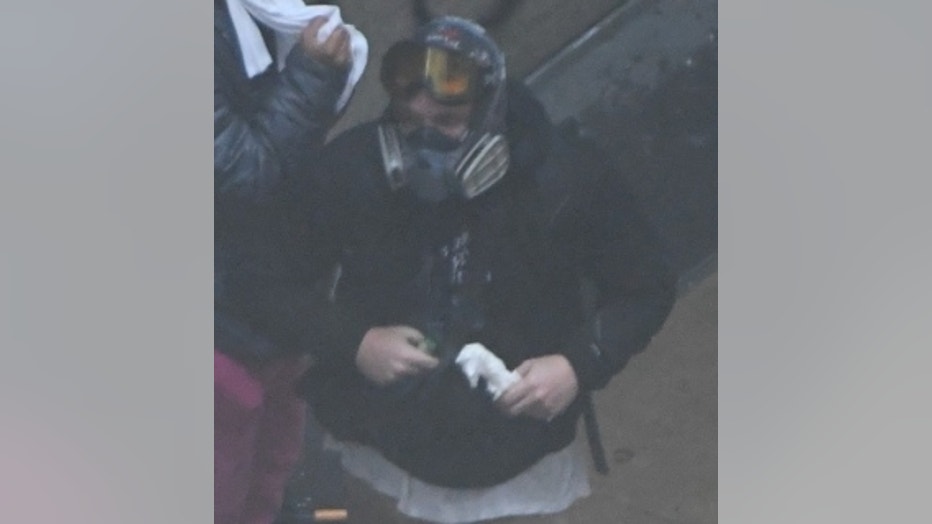 Photo of suspect at Seattle protest on May 30, 2020. Photo courtesy: U.S. Attorney's Office Western District of Washington
According to court records, Jackson was an identified suspect following an anonymous tip. Various cellphone videos showed a white man in distinctive clothing with two bottles filled with flammable materials, Molotov cocktails, attempting to burn two police vehicles. 
In court, Jackson admitted to throwing one Molotov cocktail into a police vehicle, and another one at a  vehicle, which bounced off and exploded on the sidewalk.