Edmonds police release 'best shot' they have of suspect in 17-year-old girl's carjacking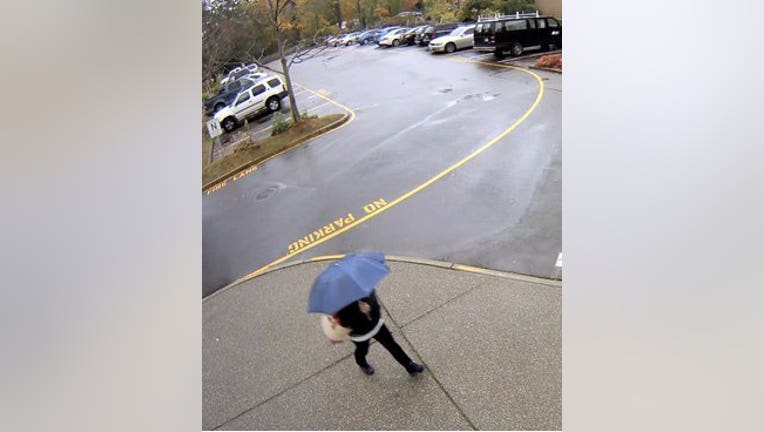 article


EDMONDS, Wash. -- Police on Friday released the 'best shot' they have of a suspect in a carjacking on the  Edmonds Community College campus in Lynnwood Thursday.

"This is the best shot we currently have of our carjacking suspect. This was when she was on the @EdmondsCC campus. Contact EPD with tips," the Edmonds Police Department said.

Police said a woman in her 20s or 30s asked a 17-year-old female driver  for a ride to Swedish Hospital in Edmonds, and the girl said yes.  The driver took the woman to the hospital, where the suspect then told the girl that she had a gun and to get out of the car.

The gun was implied, not actually seen by the victim, police said.

The victim and suspect began physically fighting in the car, and the victim began driving off while still fighting with the suspect, police said. After several blocks, the suspect got the teenager to get out of the car and then got into the driver's seat and took off.

The victim had minor injuries, police said.

The vehicle is a 2015 red Subaru Impreza with Washington plate AWP1969.

The suspect is described as a white woman in her 20s or 30s with blonde hair in two braids. She was wearing a black puffy jacket.

"Suspect considered armed," the police tweeted. "Do not approach. Call 911."

The victim and suspect did not know each other, police said. "This is a random stranger crime," the police department said.