Eatonville man sees bald eagle fall from sky, helps rescue injured bird (PHOTOS)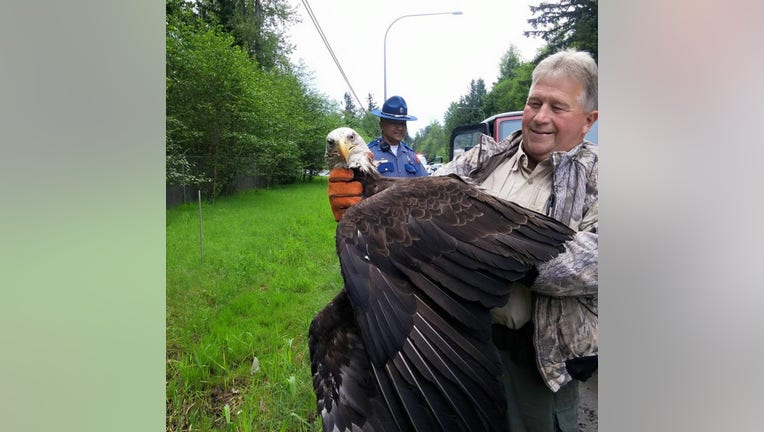 GRAHAM, Wash. -- James Zilka and his family were headed out on a fishing trip Saturday morning when they saw a bald eagle drop from the sky, diving from a light pole to the ground below.

At first, James thought the majestic bird was dive-bombing for some prey along SR 161 near 304th Street E.

But after hitting the ground, the eagle wasn't moving -- laying still in the road.

"There is a lane for the dump trucks to use to merge out of the dump. That's where it lay," James told Q13 FOX News. "We stopped just in front and I grabbed my phone and called 911."

The eagle ended up hobbling to a nearby fence because of other birds of prey in the area, he said.

"The ravens and crows ... they are natural enemies of eagles ... were circling to finish it off," said James.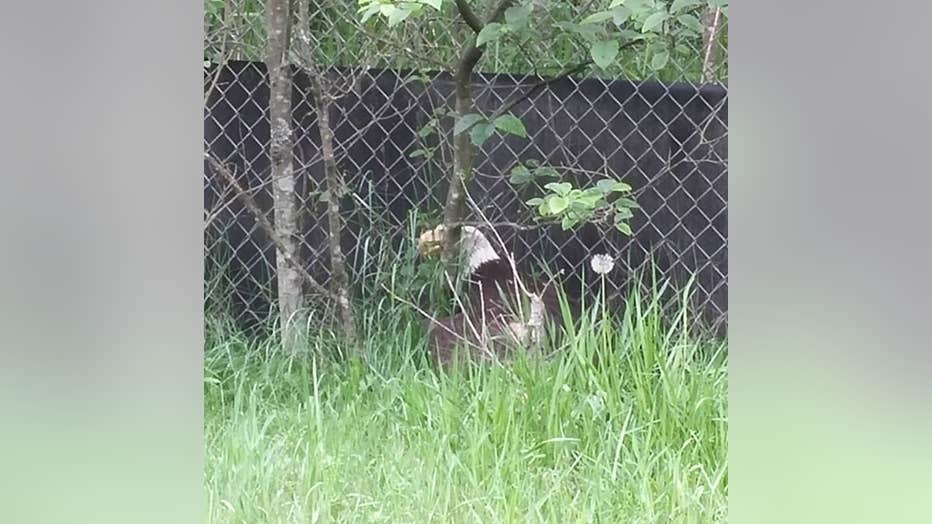 Photo used with permission from James Zilka


Soon the Washington State Patrol and the Washington Department of Fish & Wildlife arrived.

The wildlife agent asked them if they could go to a nearby store and get a large box.

Meanwhile, the agent was able to catch the bird and assess its condition. It turns out the eagle had a broken wing and was unable to fly. It also had a split beak.

Officials then took the injured bird to a rehabilitation facility where it would undergo treatment and be nursed back to health -- before returning to the wild.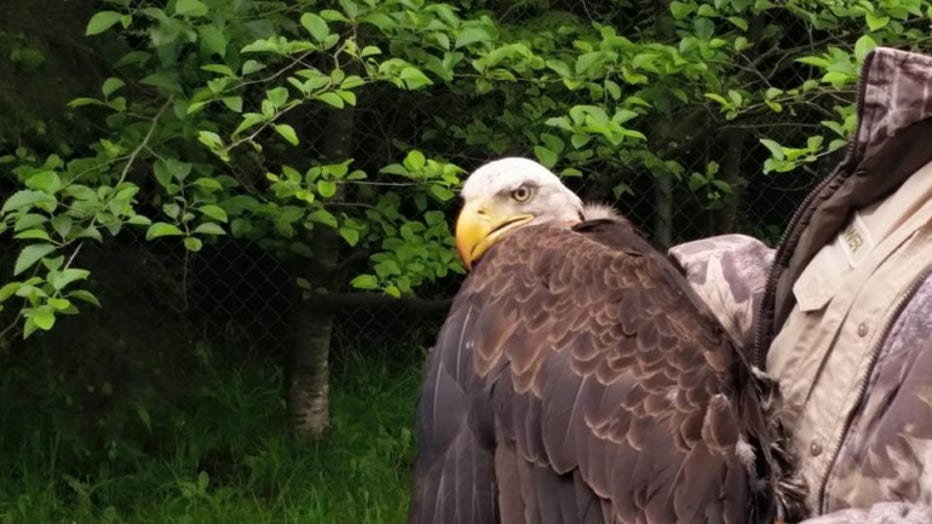 Photo used with permission from James Zilka