Earthquake retrofits of homes: What's involved, the cost, and how new technology could help
SEATTLE -- "Peace of mind," says Kim Grgich, explaining why she did a seismic retrofit to her 1926 home on Seattle's Queen Anne Hill.

When asked why others should do the same, because then "their house is not going to slip off the foundation -- and crumble."

Grgich is one of the few in Seattle that's ready for the "Big One". The predicted giant earthquake that will erupt from the Cascadia Subduction Zone that runs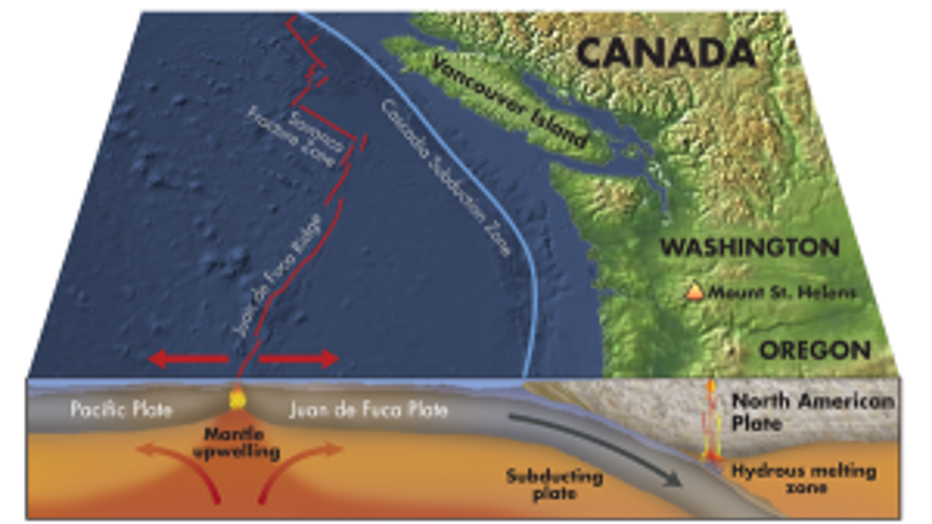 right off the Washington and Oregon coasts. Geologists say it's been 317 years since the last big 9.0 quake hit the Pacific Northwest.

Scientific and historical evidence point to the fault rupturing in damaging and deadly ways every 300-500 years. Seattle's Office of Emergency Management estimates more than 1,000 buildings are not ready for such a quake. About 60 of those vulnerable buildings are schools. Those that do seismic retrofit of homes say they ballpark in the greater Seattle area and only about 10 percent of homes are quake-ready.




For Grgich, the Seattle native was moved to finally get her home of 22 years to be finally bolted to the foundation by the swarms of quakes along the Seattle fault near Bremerton that started about six months ago.

"Little tiny earthquakes we've been having in the region," she says, "definitely there's a lot in the news."

The contractor, A-FFIX,  that did her retrofit walks us around the outside of her house. The wood frame is bolted inside and out to the cement foundation. It was a job that took a few weeks and cost her about $10,000. Things will likely still fall off walls, windows might break -- but her house will likely be livable.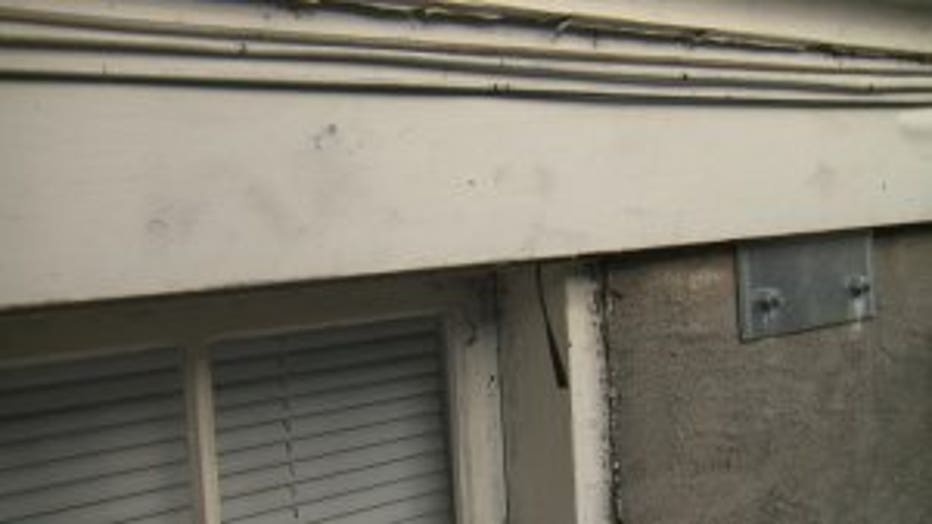 A-FFIX put brackets on the inside and out to secure this Queen Anne home to its foundation.


"If you're prepared it's gonna shake and rattle and we'll all be scared half to death," says Bruce Schoonmaker, who's been in the quake building retrofit with A-FFIX for almost two decades. "But the idea is to be able to sweep up and clean up and go to bed in your own bed. As opposed to having someone red tag your house and say you can't live there anymore."

Schoonmaker says he's excited about a new type of concrete being developed by researchers right here in the Pacific Northwest. It's a concrete that's quake-resistant developed at the University of British Columbia. Thanks to a slight ingredient adjustment and adding fiber filaments to the concrete gives it more strength. It allows unreinforced masonry and brick walls and foundations to bend and not break. A 10- millimeter thickness is all it takes. It's first real-life application will be in the retrofit of a Vancouver, B.C., elementary school later this fall.

"This UBC-developed technology has far-reaching impact and could save the lives of not only British Columbians, but citizens throughout the world," said Advanced Education, Skills and Training Minister Melanie Mark. "The earthquake-resistant concrete is a great example of how applied research at our public universities is developing the next generation of agents of change. The innovation and entrepreneurship being advanced at all of our post-secondary institutions is leading to cutting-edge technologies and helping to create a dynamic, modern B.C. economy that benefits all of us."

But fiber-reinforced concrete does not solve the problem many of our homes face: wooden frames not bolted to their foundations. Something a lot of us don't think is an issue.

"Unfortunately, most of the people that live in Seattle explain to me, 'My house made of through all these earthquakes,'" says Rocky Adams.

He's with Seismic Northwest another Seattle-based company that specializes in quake retrofits. "And I explain to them I made it through college without car insurance..."

Adams' company is only about three years old and he says they've seen demand surge recently. He thinks not only the recent quakes in Mexico have opened some people's eyes to the destruction potential of a huge rumbler. But, the recent hurricanes in Houston, Florida and Puerto Rico have also heightened awareness for people of what it might be like to be homeless following a massive natural disaster.


Rocky Adams with Seismic NW shows off the metal brackets that secures a home's frame to the foundation.


Adams shows us around an active retrofit job in Seattle. Plastic sheets hang everywhere in the basement to minimize the dust and dirt that gets into the upper floors of the home. Some upper walls are bare of drywall so the workers can access the spot where the foundation meets the house's frame. Large curved metal brackets are bolted to both the frame and the foundation with some huge six inch bolts.

"The wood construction here which is the seal plate or the mud seal and down to the foundation here," says Adams.

Emergency managers say these type of repairs help more than just the homeowners. They say the more people are prepared for the massive and destructive quake, the more resilient our whole community will be.

"This is a serious issue and we have time now to prepare," says Schoonmaker. "Cosmetically you don't see any difference, because we cover up our finish over at work."

"You don't want to be be displaced out of your home," says Grgich.

Unfortunately, the cost of a seismic retrofit can be spendy. It typically runs between 1 to 3 percent of a home's value. That usually equates to a price tag between $5,000 and $10,000. More for a home that is perched on a hillside.

Grgich says the peace of mind for her family and the money they've invested in their home is well worth it.