Early morning hotel robbery sends 1 victim to the hospital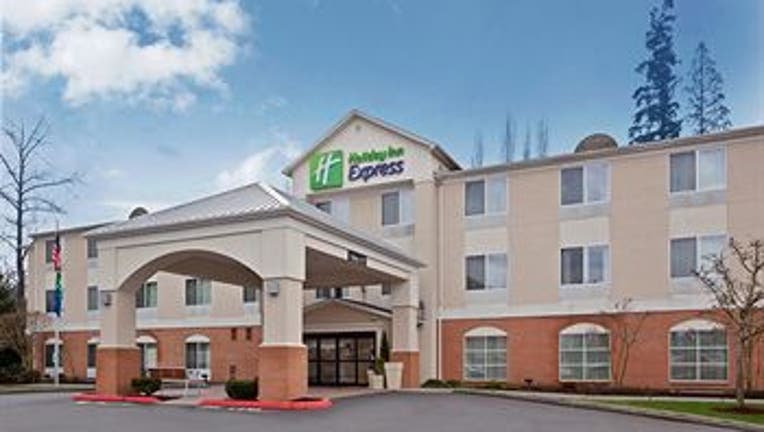 BOTHELL -- Police are looking for three armed suspects in an early morning robbery at the Holiday Inn Express. The incident took place about 5:15 a.m.; the hotel is located at 22922 15th Ave. SE in Bothell.

Two men who were staying on the third floor told police that three men armed with guns and bats tied them up and robbed them. A woman was with the men before the robbery and police think she may have been working with the suspects or was somehow associated with them, but are unsure of the connection between the woman and the suspects.

The suspects fled the scene and police are looking for them and the woman. The male suspects are described as white men dressed in black.

One of the men was transported to the hospital with non-life threatening injuries -- it appeared he had been hit over the head with either a bat or gun.