E-cigarette popularity leading to spike in liquid nicotine poisonings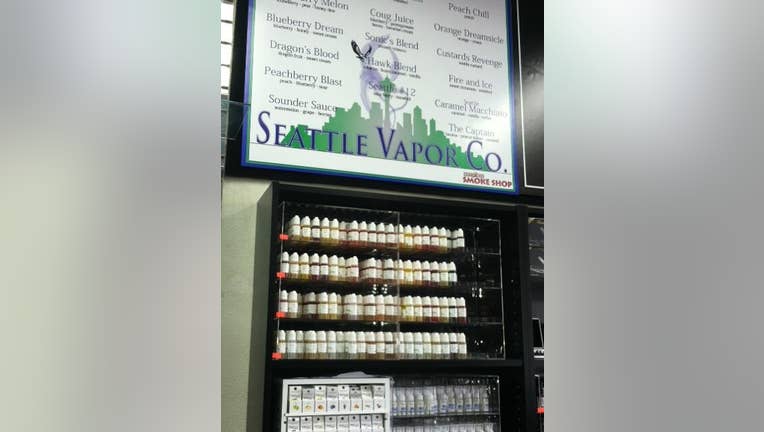 article


 

 

 

 

 

 

 

 

 

 

 

 

 

 

 

 

 

 

 

 

 

 

SEATTLE -- E-cigarettes are sold as a safer alternative to tobacco. But Washington state is seeing a spike in poisonings from liquid nicotine, and young children are especially at risk.

Close to a dozen children have been taken to the emergency room in the last year, because they either ingested or were exposed to liquid nicotine. None of those cases were fatal, but experts say parents need to beware.

Nick Dirk has only tried e-cigarettes a couple times. But he understands why so many smokers are making the switch.

"You still have the fixation with the hand to mouth and the smoke and what not," he says.

Some people also think vaping is safer than traditional cigarettes. But local smoke shop employees say e-cigarettes do have their own health risks.

"The nicotine isn't like it is in the cigarette, it's liquid," says Alecia Dierick. "It's still toxic and harmful to you, do not ingest it at all because ingesting it will harm you."

Touching the liquid can also be harmful, especially for children.

"They're not little adults. Their skin is much thinner than adults," says Jim Williams, the executive director for Washington Poison Center. "Their systems, their heart rates, all those things are working much faster than ours. So if they absorb something, it happens and it happens quickly."

The Washington Poison Center says calls about e-cigarettes are steadily increasing.  They got 108 in the last ten months, compared to 44 the year prior. More than 60 percent of the most recent cases involved children under the age of 6.

"When it was simply the device, the cartridge itself, it was a little more difficult for a child to get into that," says Williams. "But with the refillable liquid, what we're seeing is there's no child proof caps on this stuff."



Dirk isn't really surprised to hear kids are trying to get their hands on the vaping liquids.

"It kind of makes sense, because a lot of the flavors are sweet or candy flavors. So I'm sure kids would think they could eat it, because when you smell it, it smells like candy."

Poison control says if you use e-cigarettes, put all of your cartridges and liquids out of reach of children. They also suggest looking for the brands that come with child proof lids or containers.