Duo's joyride in stolen Frito-Lay truck comes to a crashing halt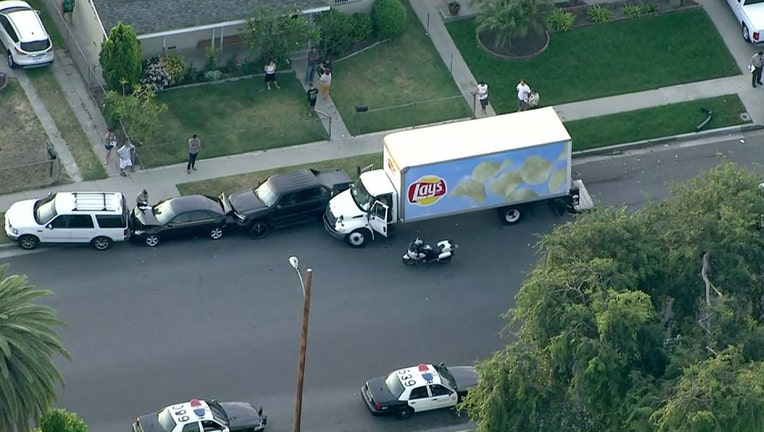 PARAMOUNT, Calf – Two people who allegedly went for a joyride in a stolen Frito-Lay truck are in custody after crashing into four parked cars Friday morning in Southern California.

KTLA-TV reported the truck, which had Lays potato chip logos on its side, appeared to have hit two sedans, an SUV and a pickup in Paramount California around 6:00 a.m.

An adult and a teen, believed to be occupants of the truck, ran from the scene but were ultimately arrested by authorities reported KTLA-TV.

It is unclear where the truck may have been stolen from, why the pair took it or where they were headed.

Read the full story at KTLA.com.