Dump truck rollover sets I-5 ablaze, closes all lanes during morning commute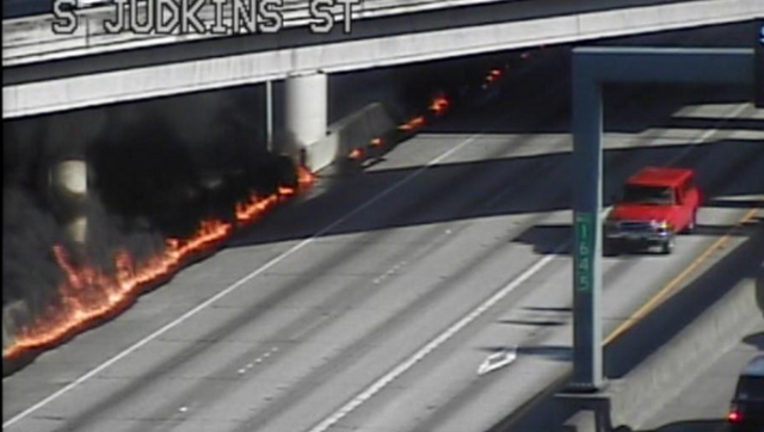 SEATTLE -- A dump truck rolled over on southbound Interstate 5 just south of I-90 around 8:30 a.m. Monday morning, setting a lane on fire and spilling gravel across the interstate.

According to the Washington State Patrol, a dump truck filled with gravel tried to avoid a swerving Volvo and flipped onto its side. The dump truck crashed and a gasoline trail caught on fire.

The dump truck's driver was taken to Harborview Medical Center with a broken arm and other minor injuries.

Flames were seen on SB I-5 near Judkins Street just after the accident. Al lanes of SB I-5 at I-90 were blocked at 8:37. a.m., and one lane reopened around 9:15 a.m. The accident caused heavy backup for miles, and there was no estimated time for the interstate's opening.

Traffic investigators were on the scene researching the crash.