Dump truck comes to rest on top of car in SR 167 collision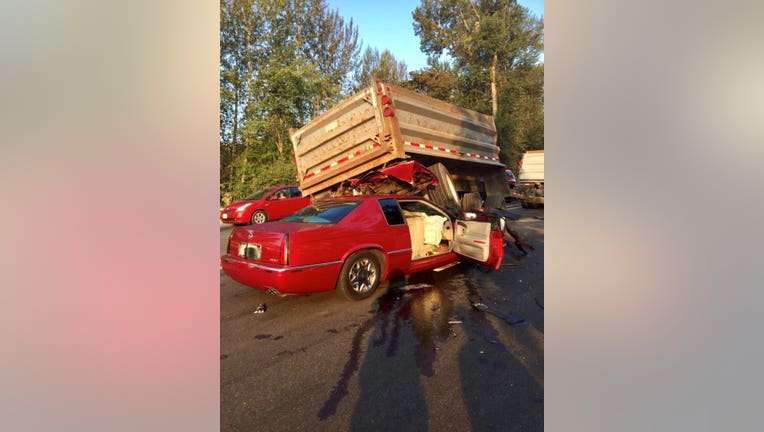 TACOMA, Wash. -- Only minor injuries were reported after a collision involving a dump truck and a car Thursday morning in Pierce County.

Washington State Patrol trooper Johnna Batiste said at 9:00 a.m. that both lanes of southbound SR 167 were blocked due to the crash just north of Pioneer Way. Traffic was alternating past the scene, she said.

It was not clear what caused the crash.

Troopers are still investigating the crash.