'Duke' the labradoodle rescued from frigid lake, learns hard way about being on thin ice
POULSBO, Wash. -- Firefighter crews rushed to a water rescue Thursday at Island Lake in Poulsbo as a caller told them someone was in the water and could be heard yelling.

But when they arrived, they quickly discovered the yelling was coming from bystanders at the lake -- and a 4-year-old labradoodle named Duke was struggling in the icy water. Rescue crews said Duke about 18 feet offshore, just beyond the icy surface.

Central Kitsap Fire and Rescue Lt. Bill Green entered the water and was able to eventually grab Duke with the Life Hook and pull him to safety.

Poor Duke looked a bit worn for wear after spending 25 minutes in the icy water.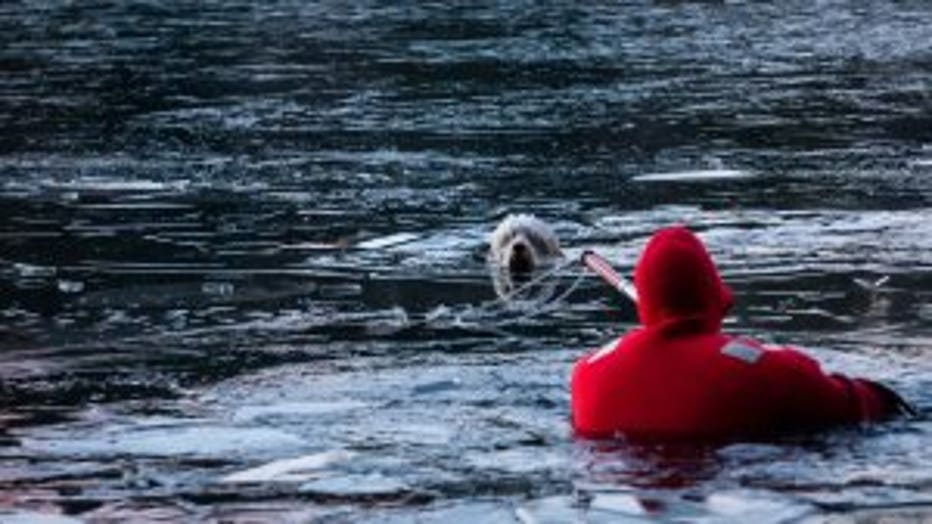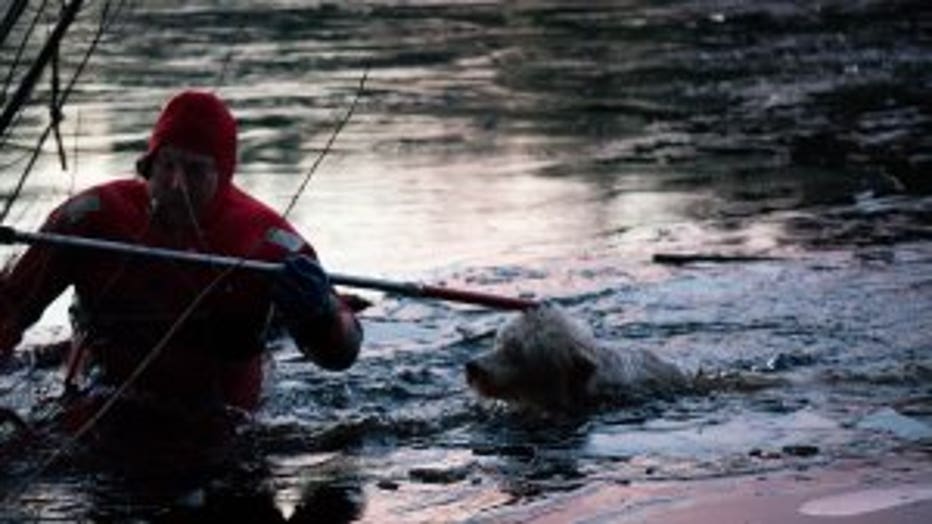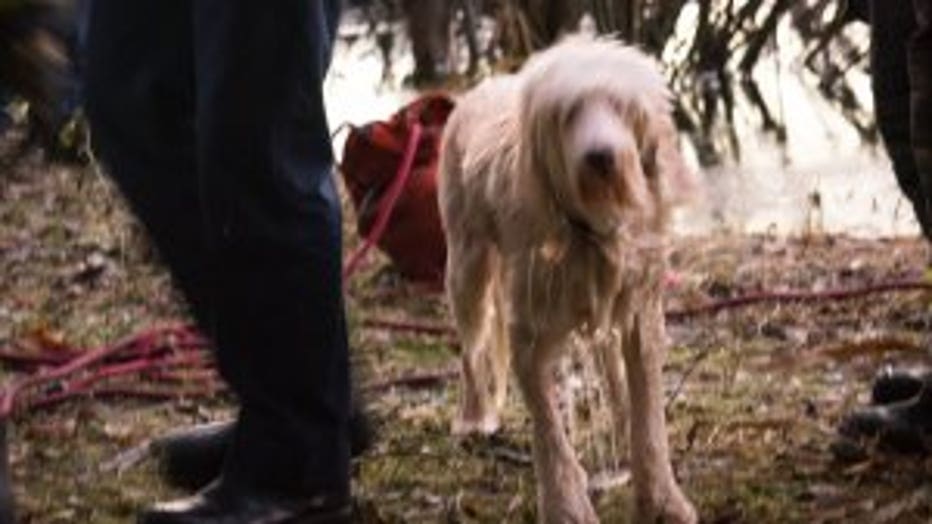 But he was quickly taken inside for a warm bath.

 

Duke's owner explained to rescuers they had recently moved to the house on Island Lake and Duke had been outside playing with the family's daughter when he decided to check out the lake.

Bad dog decision.

 

Central Kitsap Fire and Rescue has this message for humans: "Our temperatures are low and our lakes are cold.  Do not venture out on ice as it is often much thinner and unstable than it may appear."

(All photos taken by Central Kitsap Fire and Rescue)