Drying up for the end of December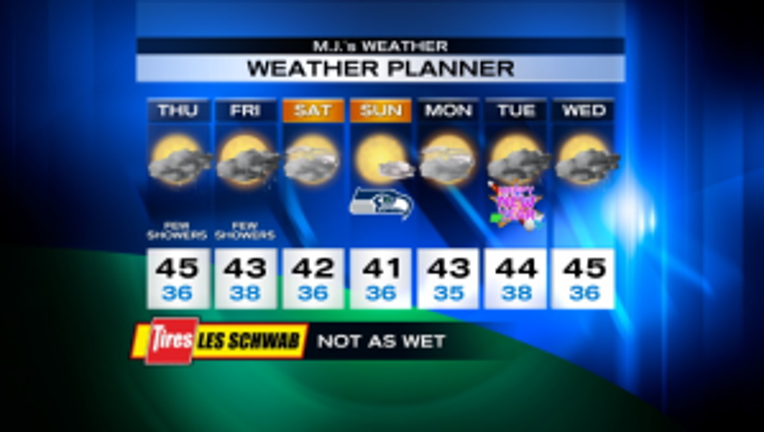 We're starting out with a few showers this morning, but the showers should taper off today.  That includes the snow showers in the Cascades.  Highs today will be near normal - mid 40s.  Tomorrow looks mainly dry, but there is a slight chance of showers.  Highs low-to-mid 40s.  The weekend looks dry, partly sunny and colder, with highs around 40.  Monday is  New Year's Eve and it looks dry, including at Midnight for parties and the fireworks at the Space Needle.  It'll be chilly, though, with highs in the low 40s and overnight lows in the mid 30s.  Showers could return on New Year's Day, but probably  not until late in the day, with rain continuing into the 2nd day of January.

Viewer photos of the day . . .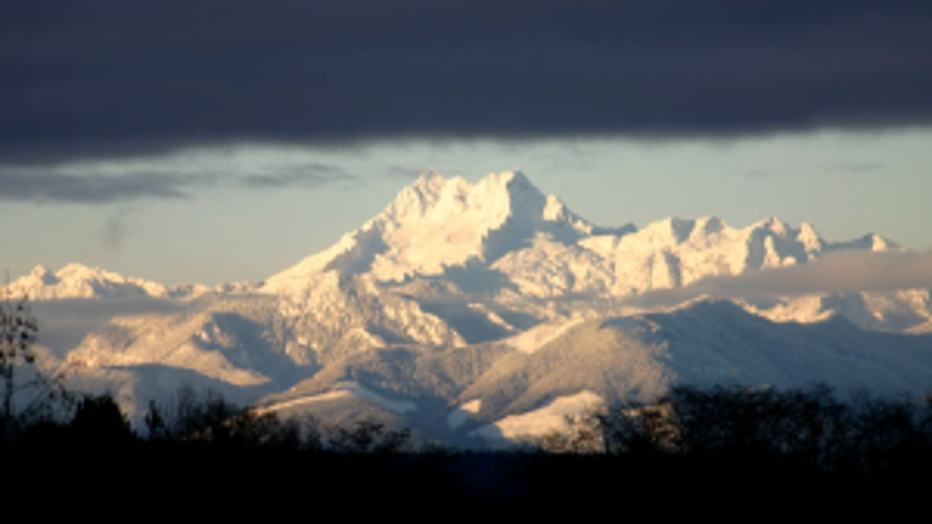 Peek-a-boo view of the snowy Olympics. From Gwinn in Edmonds.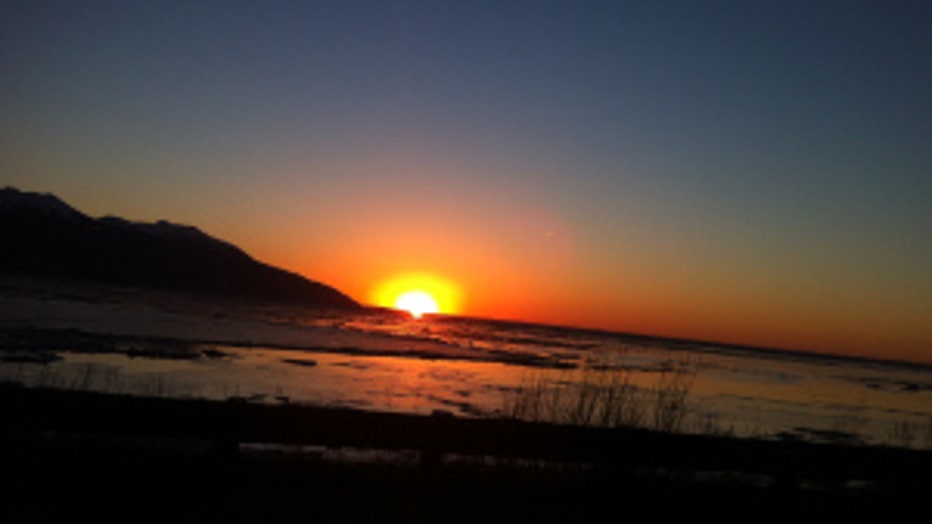 Gorgeous sunset over Potters Marsh outside of Anchorage, Alaska. Teresa watches Q13 FOX News via live streaming on our website.