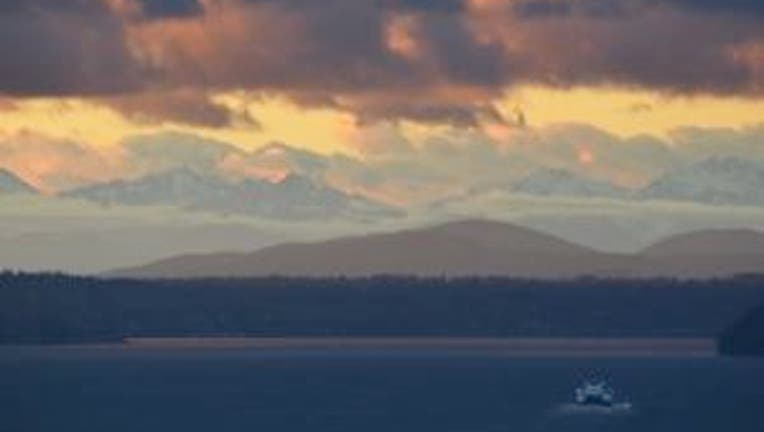 Heavy showers are on the way out and we'll be drying out as the day goes on in and around Seattle.  Highs: Mid 40s for Seattle/Puget Sound/Coast. Normal for this time of year is 46 degrees. Yesterday's high at SeaTac was 46, today we'll likely only hit 45.

East of the Cascades we'll see fog and frosty spots turn into mostly cloudy skies. Highs: 35-45. Some snow showers in the Cascades but not much for accumulation -- only about an inch or so at the Snoqualmie and Stevens passes.

Long term it looks like once today's showers move out we'll be dry until about Thursday's afternoon commute. Another weak front looks to move into the region late Thursday into early Friday. The weekend is looking pretty wet at times and Saturday looks much wetter than Sunday. Monday could be a bit of a soaker. Snow levels in the Cascades should be below the passes, so expect lots and lots of snow above 3,000 ft.

On Monday I think nearly everywhere in Western Washington will get a soaking. Enjoy our dry weather while it lasts.