Drying out and cooling down
We have a few showers left this morning, but they'll be exiting to the south and this afternoon should be partly sunny.  The farther north you are, the more sun you'll see this afternoon.  Highs will be in the mid 40s.  This weekend looks partly sunny after bits of morning fog, highs in the low 40s with overnight lows near freezing.  Next week will be dry and colder still, with variation on this theme:  bits of morning fog, afternoon clearing, highs near 40 and overnight lows below freezing.  Expect morning frost again.  SUPER BOWL FORECAST:  Dry, mostly cloudy, kickoff temp around 40, light winds.  GO HAWKS!!!

Viewer photos of the day . . .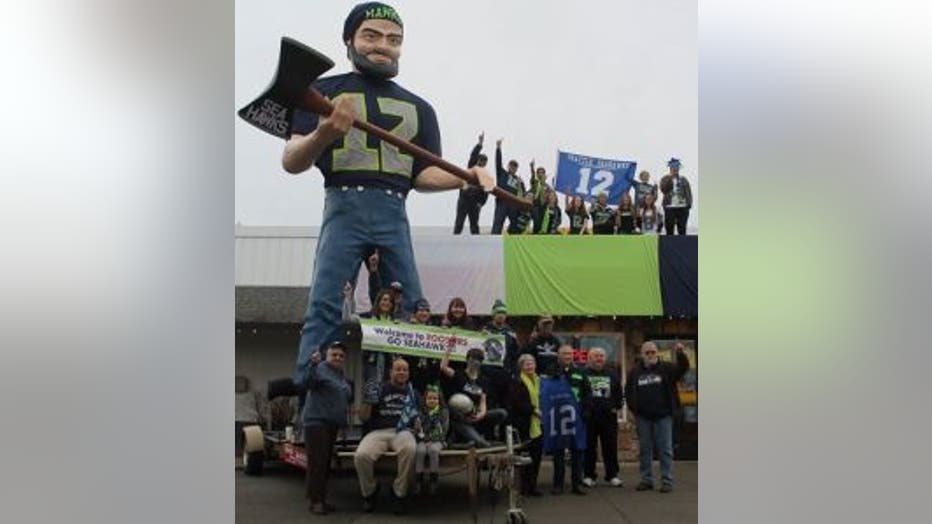 The famous Highclimber dressed as the 12th man at the Rooster Cafe (off 101) in Shelton. From Hutch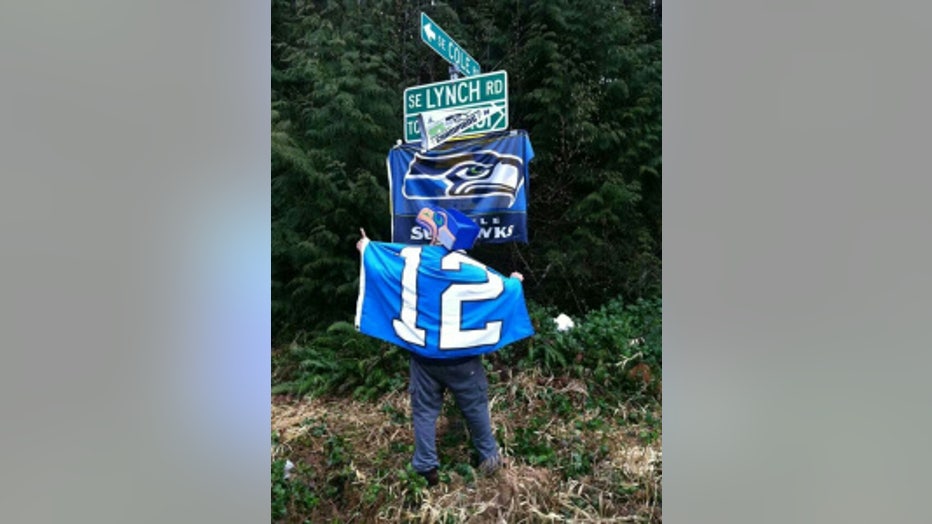 The Salish 12th Man at the corner of Lynch Road in Shelton. From John in Skokomish.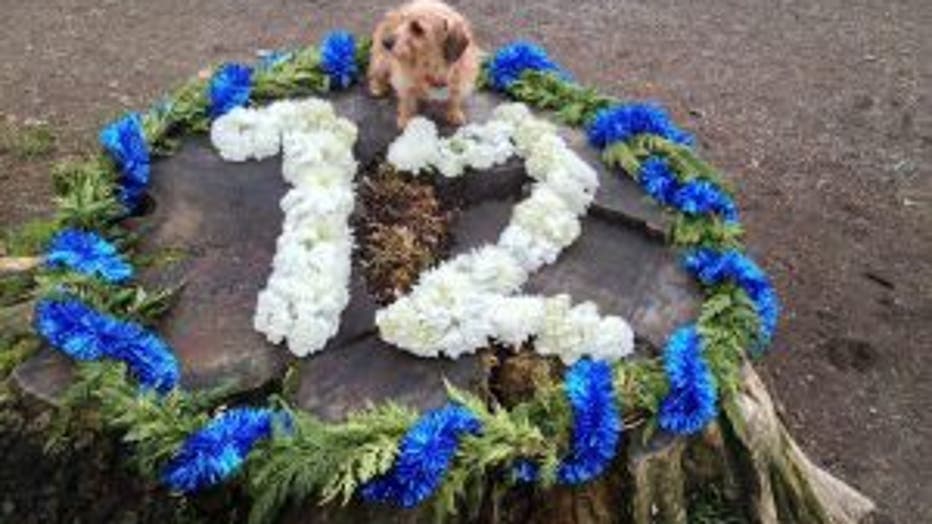 Stump at Green Lake decorated with flowers in a 12! with Geo the dog! From Kelly & Karen in Seattle.