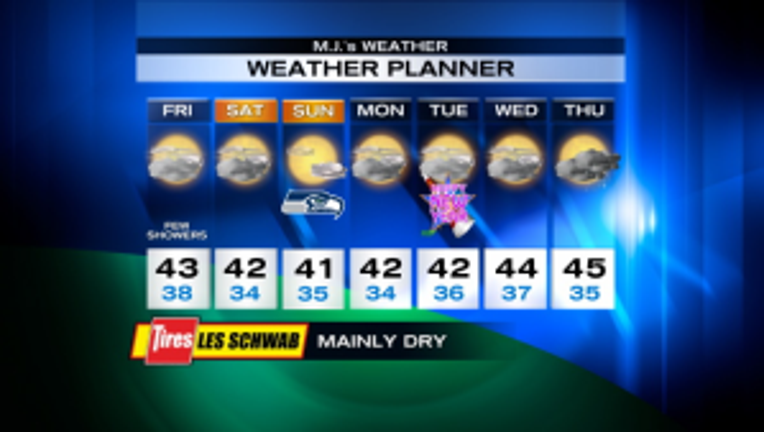 There is a system dropping rain on the coast today, but inland areas should stay dry. We could get the occasional sprinkle along I-5, but most of the rain will stay on the coast today. Highs will be chillier, topping out in the low 40s Friday and overnight lows will be down to the mid-30s for Seattle and colder in outlying areas.

The weekend is looking dry, though there is a slight chance of a shower on Saturday. Sunday looks partly-to-mostly sunny for the Seahawks game (Go Hawks!).  Weekend temps will be cold, with highs near 40 and overnight lows near freezing. New Year's Eve looks like it will be dry. If you're going out for New Year's Eve festivities, bundle up -- it'll be in the 30s as the fireworks go off at the Space Needle.

The New Year starts out mainly dry with our next round of showers holding off until possibly next Thursday.

Viewer photos of the day . . .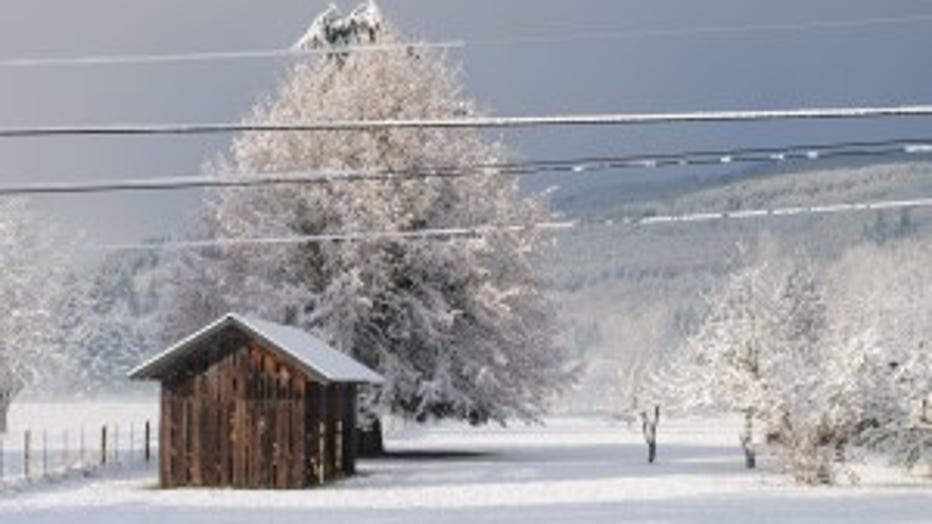 Beautiful snowy day in Glenoma. From Carrie.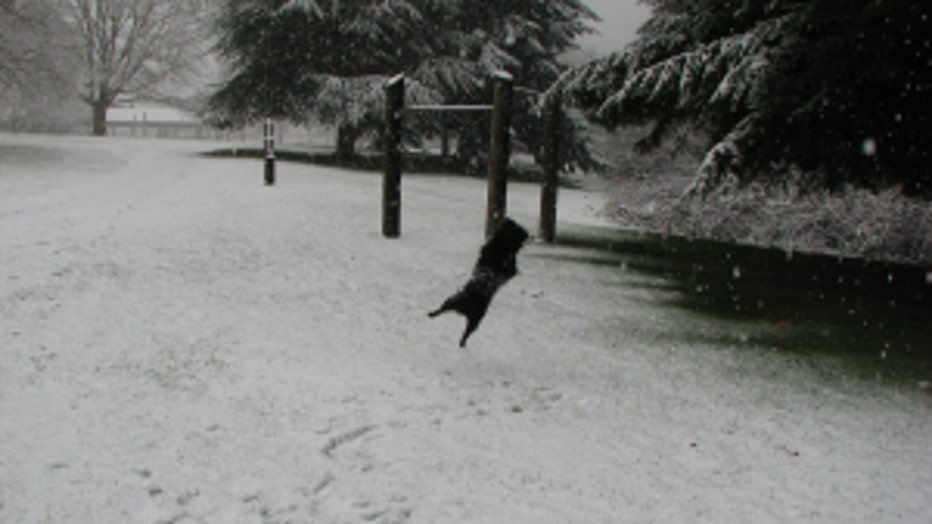 Annabelle jumping for snowballs in Christmas Day snow. From Gary in Pousbo.