Dry weather continues with stagnant air
HOW ABOUT THOSE HAWKS?!!!!!!   Okay, back to weather . . . A ridge of high pressure will remain over the west coast all week.  We have an Air Stagnation Advisory through Friday morning and air quality will be in the moderate range all week.  Expect variations on this theme:  areas of morning fog with partial afternoon clearing and afternoon temps in the mid-to-upper 40s, closer to 50 by the end of the week.  There is a chance of a weak system bringing a tiny bit of rain Tuesday night into Wednesday morning.  No big systems in sight, including no mountain snow -- so sorry skiers!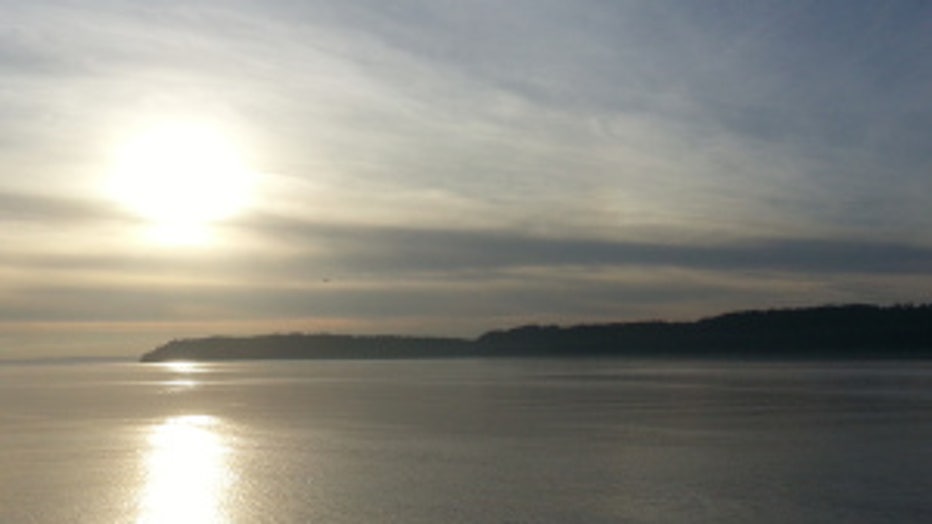 View from the Mukilteo-Clinton Ferry. From Matthew.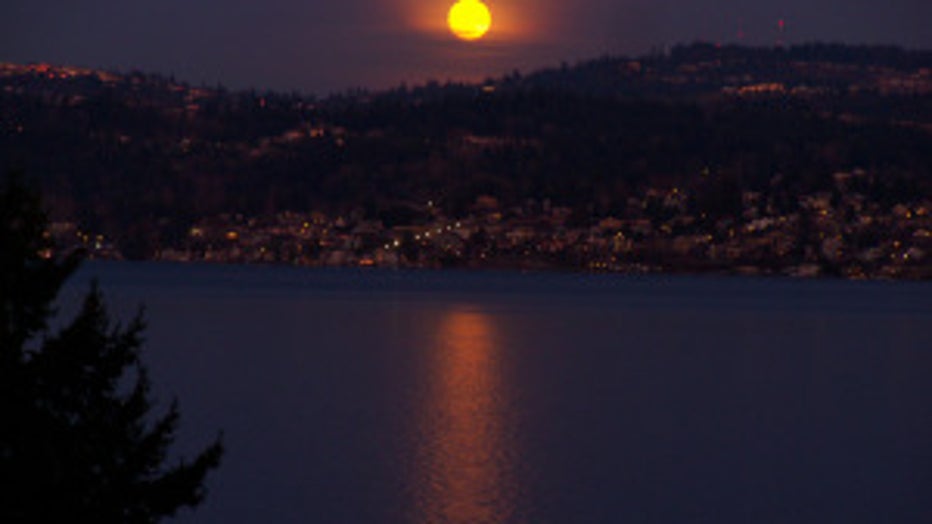 La bella luna -- the full moon over Lake Washington. From Mike at Rainier Beach in Seattle.