Dry streak goes on, air quality issues continue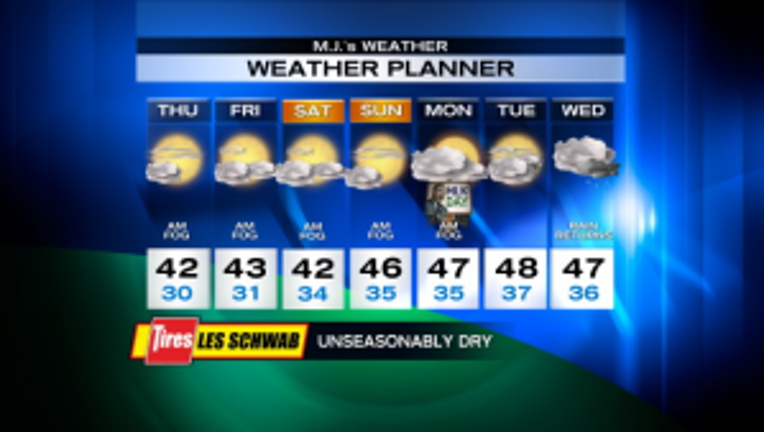 We continue to be dry and cold, starting out with fog and frost, seeing nice sunshine this afternoon, almost exactly like yesterday.  The Air Stagnation Advisory continues with Stage 1 Burn Bans in Snohomish, Pierce & Thurston Counties.Today through Saturday, we'll top out in the low 40s with overnight lows near or below freezing.  Sunday & Monday could warm up a tad, to the mid 40s.  Then, drum roll please, rain could finally show up again on Tuesday evening or Wednesday.  If it holds off until Wednesday, this will go down in the record books as the 2nd longest January dry streak in Seattle history with 12 dry days.  The longest dry streak is 15 days, which was January 16-30, 1963.

Viewer photos of the day . . .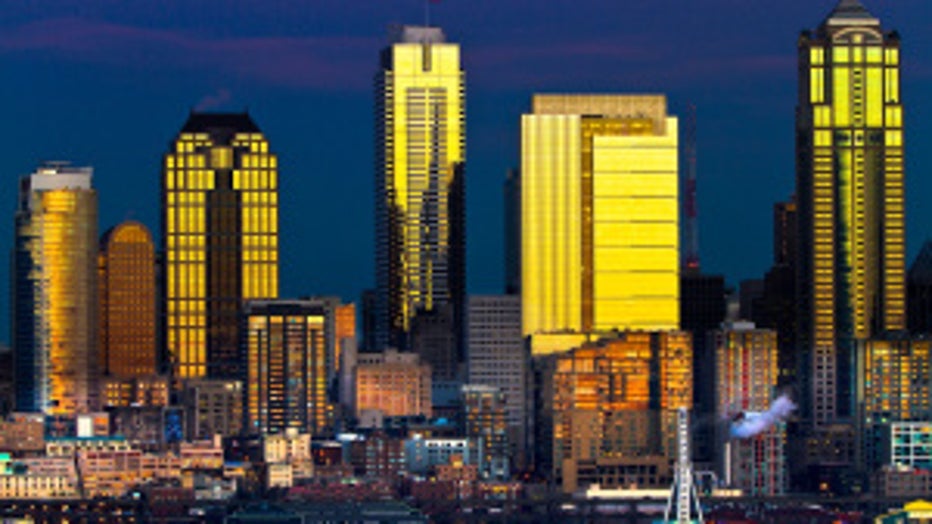 Seattle buildings lit up by the sunset. From David Rosen of SlickPix Photography.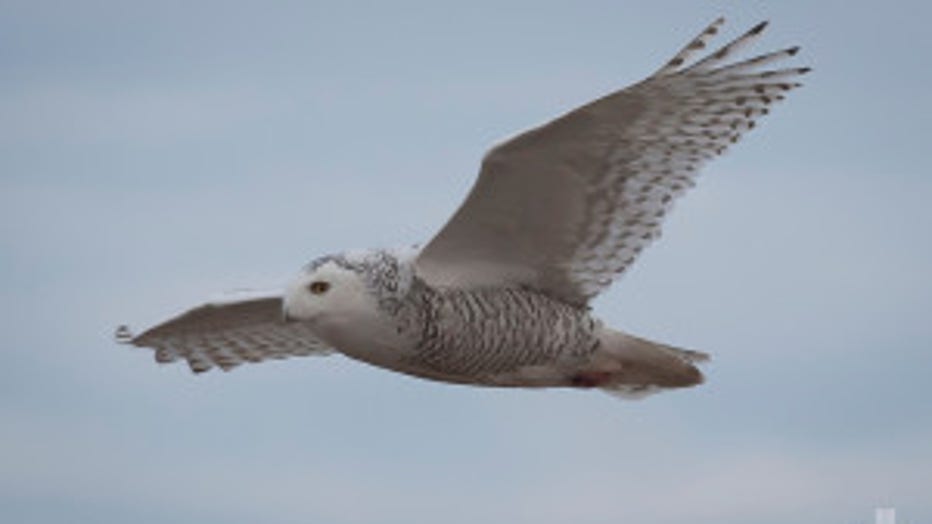 Spectacular shot of a snowy owl flying over Ocean Shores.  A visitor from the arctic north!  From Darren in Covington.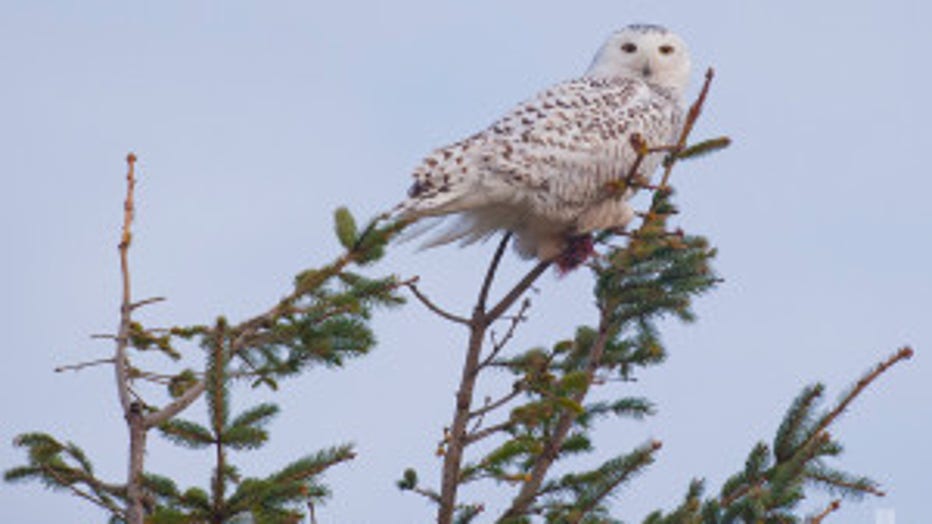 Another beautiful shot of a snowy owl in Ocean Shores. From Darren in Covington.