Dry and mild until Thursday
What a spectacular Easter weekend!  Some highs yesterday:  Shelton 73, Olympia 72, Bellevue 71, JBLM and Hoquiam 70.  Seattle hit 69 with all that sunshine!  Today, we're starting out with clouds and some fog, but we should see some good afternoon sun with highs in the low 60s.  Tomorrow will be mostly cloudy and cooler - upper 50s to near 60.  Wednesday looks nice again -- partly sunny, low-to-mid 60s.  Then rain returns late Thursday.  Friday through the weekend, expect showers at times, temps in the mid-to-upper 50s and breezy conditions too.

Viewer photos of the day . . .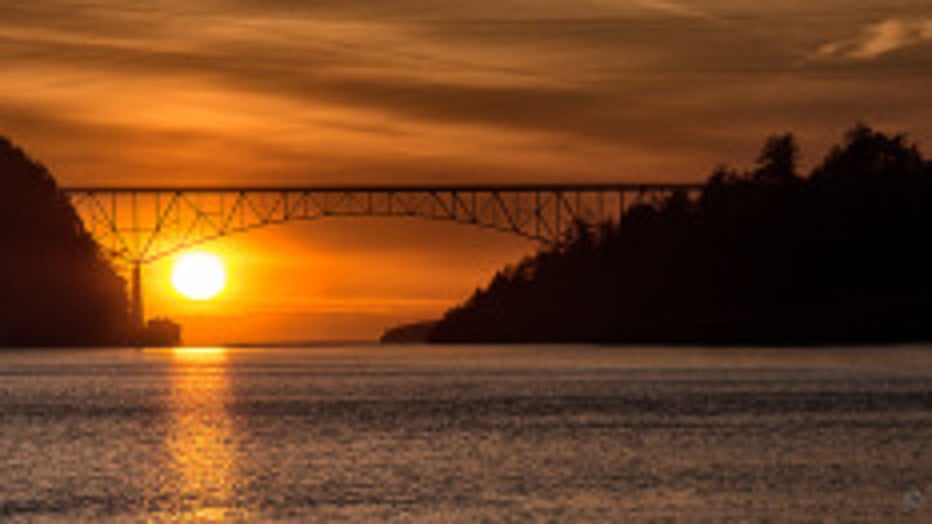 Spring Equinox sunset at Deception Pass. From Del in Anacortes.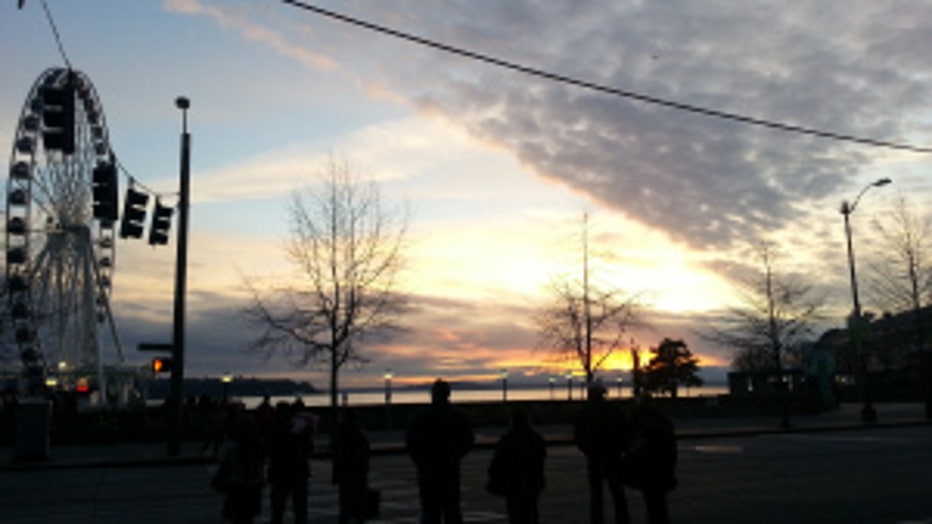 Sunset on the waterfront. From Nathaniel in Seattle.