Dry and cold start to New Year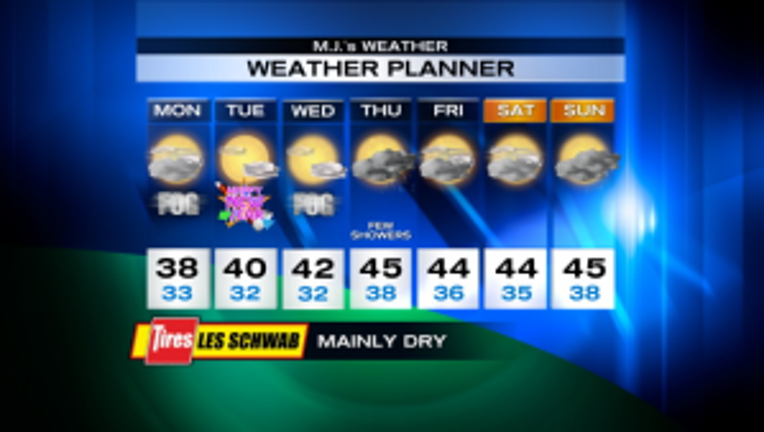 We're going to be mainly dry but cold as we say goodbye to 2012 and hello to 2013.

We're starting out today near and below freezing with fog in places and showers on the coast. It will be mostly cloudy today and cold, topping out in the upper 30s.  Midnight will be dry but cold, with temps near freezing, so bundle up if you're headed to New Year's Eve festivities.

The first two days of the New Year look mostly sunny after morning fog and highs near 40. Thursday could feature a few showers and Friday and Saturday look dry, mostly cloudy with temps in the mid 40s and the possibility of some showers Sunday.

Have a safe and festive New Year's Eve.

Viewer photos of the day . . .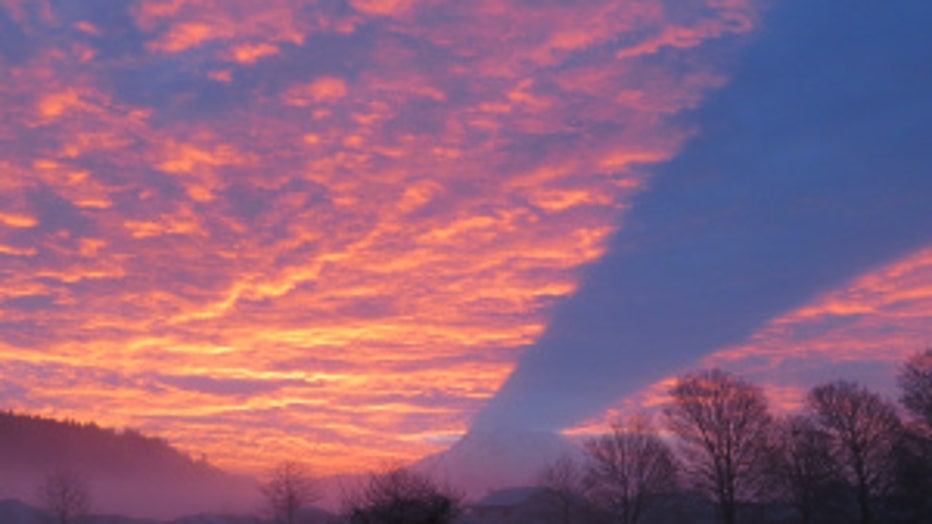 Gorgeous New Year's Eve sunrise. The sun is rising behind Mt. Rainier and the mountain is casting its shadow on the cloud deck above. From Gus in Orting.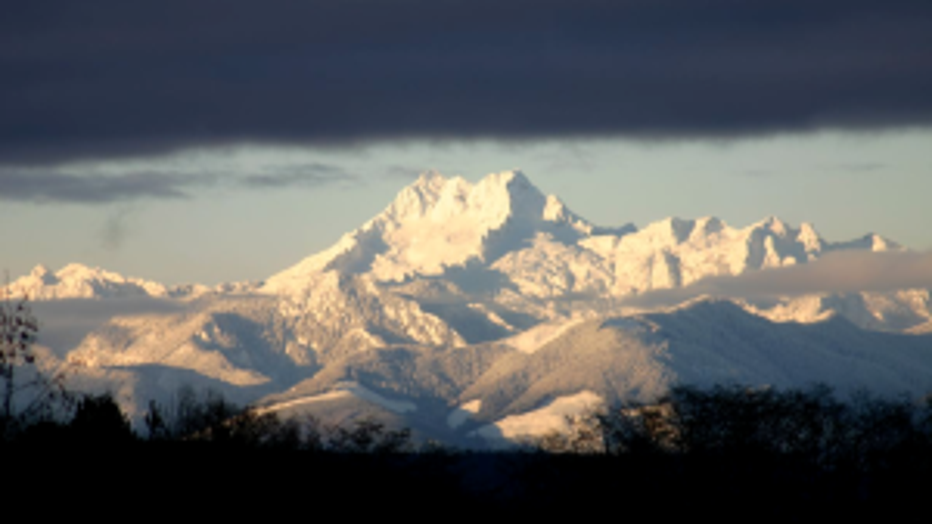 Beautiful view of the snow-covered Olympics from Gwinn in Edmonds.