Driver of semi carrying pumpkins dies in crash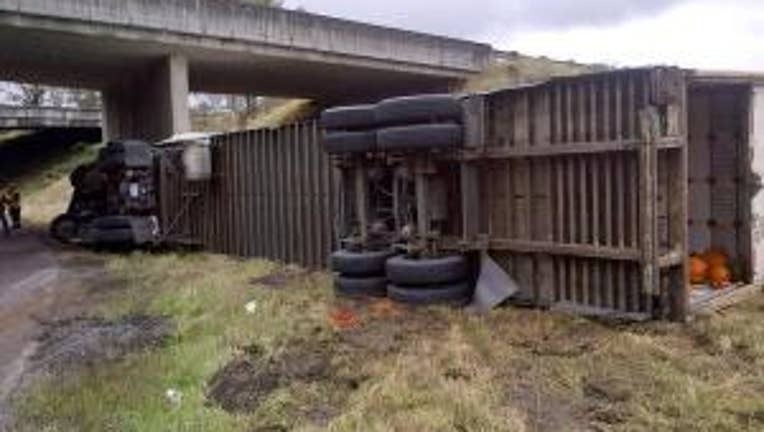 SUMNER -- The driver of a semi-truck carrying pumpkins and apples died in a crash when he lost control of his truck and careened into an overpass column Wednesday afternoon near Sumner, the Washington State Patrol said.

The 74-year-old driver was pronounced dead around 1:30 p.m., shortly after crashing into an overpass column on the exit ramp of southbound State Route 167 near State Route 410.  The driver was carrying more than 40,000 pounds of pumpkins and apples when the truck crashed. and overturned.

No one else was injured in the crash. Investigators believe a medical incident may have caused the older man to crash, the Olympian reported.