Driver fleeing police crashes into car, critically injuring woman


BOTHELL -- A suspect in a high-speed chase with Bothell police is in custody, but not before the stolen pickup truck he was driving slammed into a car during his attempt to flee, critically injuring the female driver at an Everett intersection.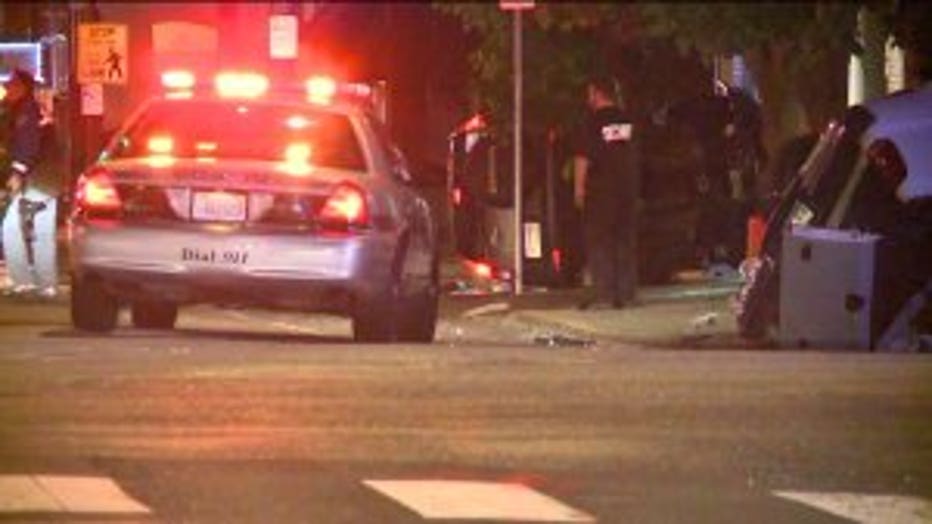 The pickup flipped over and the car got shoved onto its side. The car only came to a stop after hitting a gas line. A 40-year-old Mukilteo woman was trapped inside the car and had to be extricated from the vehicle.

The woman was still in critical condition as of Monday night.

The chaos all started at around 11:20 p.m. Sunday when Bothell police spotted a stolen pickup truck on 17th Ave SE. The sirens went off but police say 33-year-old Joseph Strange didn't stop.  A high speed pursuit followed for miles until Bothell police called it off at the intersection of I-405 and I-5.

"You are to call off the pursuit if public safety is in danger," said defense attorney Tony Shapiro.

Police departments and Washington State Patrol all have different rules when it comes to chases.

"The common theme is you should not pursue unless it is a serious violent felony," said Shapiro.

After calling off the pursuit the officers exited Northbound I-5 at 164th St SE. There they observed the same pickup truck at a business parking. Police say the suspect rammed into another car. When cops cornered the man he backed up into a cruiser and took off on 1-5 again.

"Obviously if it escalated into a serious violent situation they are entitled much more latitude to pursue," said Shapiro.

The high-speed chase continued onto SE Everett Mall Way then to Evergreen Way. The suspect ran several red lights, crashing into the woman.

"I feel for them, their family that she was at the wrong place at the wrong time,"said Rebecca Wirtel.

Wirtel speaks from experience. In 2011, her 9-year-old daughter was struck on a downtown Seattle sidewalk by a car that was involved in a police chase.

"It's terrifying it is definitely the worst day of our lives"said Wirtel

Rebecca's daughter is still in physical pain after more than nine surgeries.

Wirtel does not blame the Seattle police for what happened but says it's important that all departments have restrictive rules for chases.  As for Monday's case Shapiro says it is too early to tell if Bothell police made the right decision to chase the driver in the first place.

"You are going to drill down what the audio tape says, when in fact they called the police pursuit off, how long they had called it off for," said Shapiro.

Bothell police say they are investigating to see if their officers followed the rules.