Driver dies after high-speed pursuit, fiery crash on Snohomish County highway
SNOHOMISH, Wash. -- Authorities said they were investigating a fatal crash Monday night in Snohomish County.

According to Officer Aaron Snell of the SMART Investigation Team, police received reports of a stolen vehicle around 9 p.m. in the 14600 block of 58th Street.

As officers arrived at the scene, they spotted the vehicle and began a pursuit. Snell said the car drove across Cathcart Way at SR 9, left the road, hit a tree and caught fire. The driver was trapped inside and died.

The driver has not been identified, and investigators did not say what type of car was involved.

Cathcart Way was blocked off for the investigation, and traffic was pushed to one side of SR 9. Authorities were directing traffic through the scene late Monday.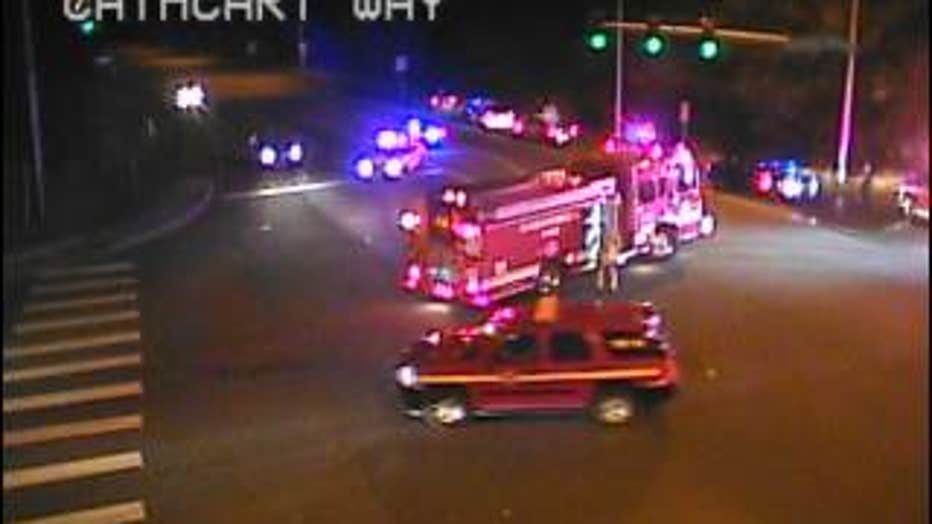 Stay with Q13 FOX News for updates on this developing story.