Driver confuses pedals; car blasts through pizza restaurant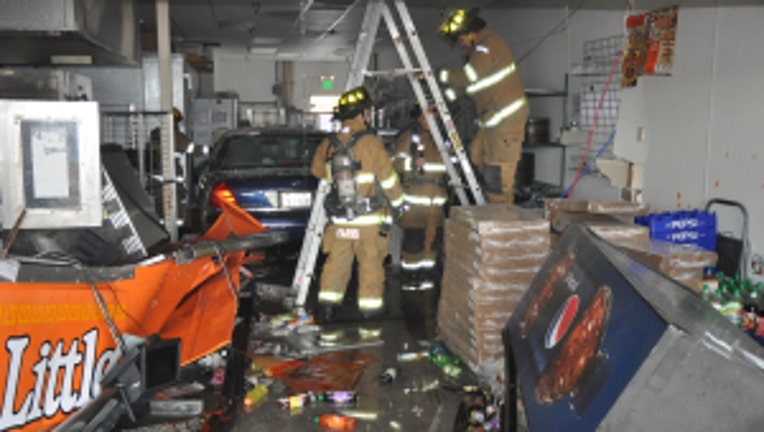 OAK HARBOR, Wash. -- A car blasted through the front of a Little Caesars restaurant Wednesday morning in Oak Harbor, causing extensive damage to the restaurant but no injuries.

An 83-year-old woman was driving her Ford Crown Victoria around 10 a.m. on Highway 20 in Oak Harbor when she veered off course, the Oak Harbor Police said. She appeared to be confused about the pedals, authorities said, slammed on the gas, and crashed through a large concrete planter. The Crown Vic then rammed through the store's front glass.

The car finally came at a stop near the restaurant's freezers.

Two employees in Little Caesers at the time of the crash escaped injury, but one was briefly pinned between two tables. The driver of the car was also uninjured.

A manager at the Radio Shack next to the restaurant told the Whidbey News-Times he heard a big crash when the car hit the restaurant.

"We heard the crash and the walls shake," manager Colin Johnson told the News-Times.

The crash broke a sprinkler head inside the building, and water leaked into neighboring businesses. Johnson said he does not know when the restaurant will reopen.