Driver accused of killing man in crosswalk was taking 5 meds, records show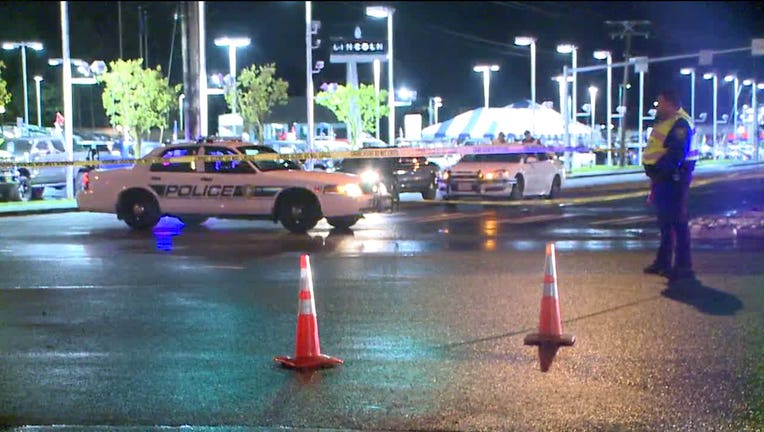 TACOMA -- The driver accused of running a red light and killing a pedestrian in the crosswalk in Puyallup last week told police he was taking five different prescription medications and "didn't know what he had hit but it was something," a police officer said in court records Monday.

The accused driver, Joseph Schaffer, 64, pleaded not guilty to vehicular homicide Monday in Pierce County Superior Court.

Schaffer, who was driving a Lexus ES300 sedan in Puyallup last Thursday night, has been charged with running a red light and hitting and killing Christopher Kerns, 42, who was walking in the crosswalk at the intersection of River Road and North Meridian at about 7 p.m.

Schaffer's car hit three other vehicles before coming to a stop.

According to court records, Puyallup police officer Timothy Jones said he found Schaffer, after the accident, in the restroom of the nearby Korum Ford dealership.

"He stated first that his brakes didn't work and he drove through a red light. (Defendant) then stated he didn't know what the had hit but it was something."

Jones said a firefighter medic at the scene told him that the defendant "was having a hard time keeping his head up as he spoke and they felt he was under the influence of some sort of drug."

Asked to list all the medications he was taking, the court records said, Schaffer listed "Effexor 40 mg. Ocycontin 40 mg. Oxycontin 30 mg. Protonoxit and Vivarin 40 mg. The defendant later stated he also took Oxycodone in addition to the other medications."

At the hospital, a blood draw was taken and toxicology results were pending.

Below is from Thursday night's article:

PUYALLUP -- A man walking in a crosswalk was hit and killed Thursday by a driver that blew through a red light at River Road and North Meridian, Puyallup police said.

The male driver hit the pedestrian, struck a vehicle, jumped a curb and hit three other vehicles in the Korum Ford parking lot before coming to a stop, police said.

A police spokesman later said the driver had been arrested for vehicular homicide and was believed to be impaired by narcotics.

No other details, including names or ages of victim and suspect, were immediately released.