Semi-truck loses brakes, drives off boat ramp in Kitsap County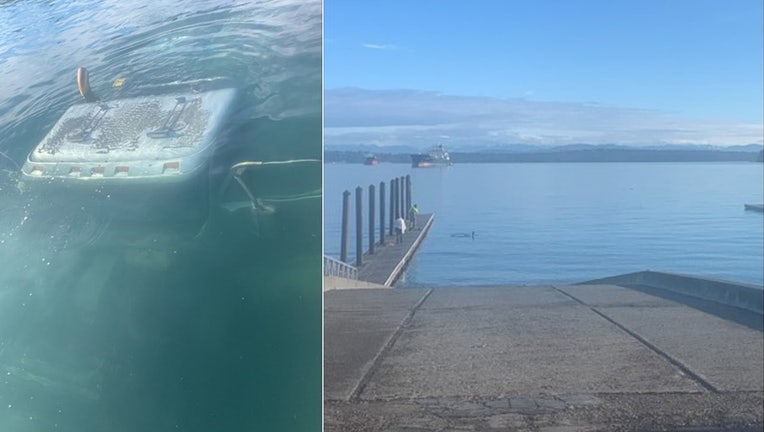 article
KITSAP COUNTY, Wash. - Police responded to a semi-truck that drove off a boat ramp, and ended up underwater on Thursday.
According to the Kitsap County Sheriff's Office (KCSO), at 8:16 a.m., deputies responded to the crash site on E. Main St. in Manchester. When they arrived, the driver had already safely escaped.
After interviewing him, authorities learned that his tractor-trailer, which was hauling a 50,000 pound load, had lost its brakes. While the truck was driving out-of-control, he decided the safest course of action was to aim for the boat ramp.
RELATED: Docs: Port Orchard man charged with murder believed victim was stealing mail
RELATED: Driver fined nearly $600 for driving with snow-covered windshield in Washington state
Further information is limited at this time.