Downtown drug dealers need more time behind bars, some Belltown merchants say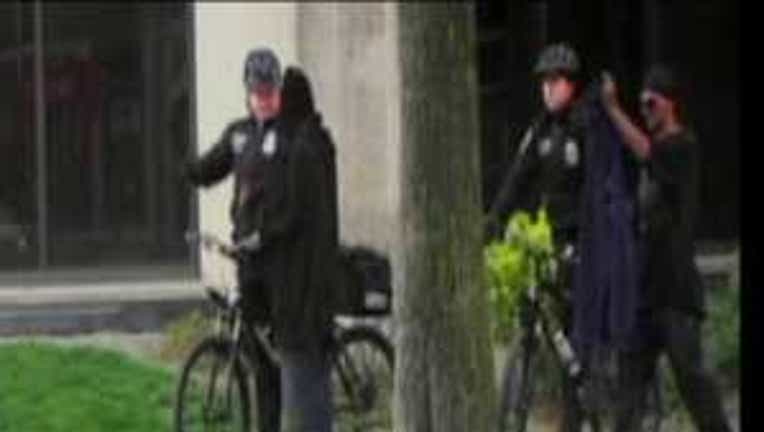 SEATTLE -- Small time drug dealing is a big time problem in the Belltown neighborhood of Seattle. But some say arrests made in the drug cases rarely see a courtroom.

Now, there's a push to change that.

"In the last three years there has been a rapid and steady decline that I hadn't seen in over 30 years of working in downtown Seattle,"  Belltown business owner  Jill Donnelly said.

Donnelly has run Baby and Company in Belltown for 25 years. She said drug deals and the crime occurring right outside of her business have become an unfortunate part of everyday life in the neighborhood.

"Crack, just openly dealing of drugs," Donnelly said. "So what the criminals have figured out is if you deal a small enough quantity it's a misdemeanor. They're processed through the system and out on the streets in 48 hours."



Small time drug crimes were once the domain of King County Prosecuting Attorney's Office. But in 2007 the office made a change due to budget issues. The cases were prosecuted differently to save on costs, Seattle City Attorney's Criminal Division Chief Craig Sims said. Time behind bars for offenders was greatly reduced.

"Essentially what they did was, they asked for these cases to be prosecuted as gross misdemeanors," Sims said, noting that meant the cases fell on the city.

Last spring, the Washington state Supreme Court decided municipalities, cities and towns, didn't have the authority to prosecute state level case such as felonies that would lead to longer jail time.The Seattle City Attorney's Office stopped prosecuting those cases after the ruling, and few longer jail-sentence drug crimes for dealing on the streets of Seattle have been prosecuted since.

But a deal between the city attorney's office and the county prosecutor has been brokered to turn over low-level drug cases to the county, leaving the door open for felony charges. The county could take over the city's prosecution in a couple of months as soon as the details are worked out.

This could again mean longer jail time for drug pushers.

"We decided that we were not going to be prosecuting these cases and we're going to send them back to the county to have them prosecute those cases which is the proper jurisdiction for the felony level cases," Sims said.

As for Seattle Police, they plan to leave prosecution to prosecutors, while they continue to patrol the streets as best as they can.

"We want to make sure that we are in as many places as we can as frequently as we can be as visible as we can be," said Seattle Police Department Spokesman Sgt. Sean Whitcom.

Donnelly doesn't care how police get drug dealers off the streets, she just wants to see it happen.

"How are you going to attract families into our city when you're dealing with this kind of problem," Donnelly said.