Double homicide suspect in Oregon hotel room; SWAT team negotiating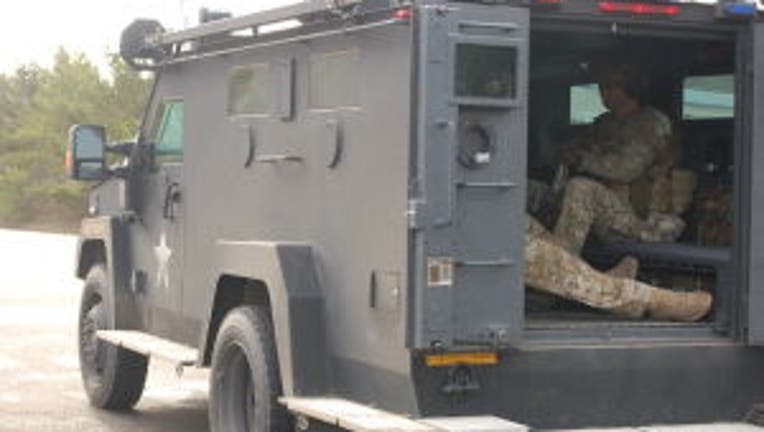 LINCOLN CITY, Ore. -- The King County Sheriff's Office said Michael Boysen, suspected of killing his grandparents, is at a Lincoln City, Ore., motel.

Lincoln City police lieutenant Jerry Palmer told KPTV they are on scene and a man, who they believe is Boysen, is barricaded inside a motel room. The motel has been evacuated and surrounding city streets are blocked.

A law enforcement source said that Boysen registered under his own name at the motel. The source said the motel's clerk saw his picture on TV and called police. Police have since heard a single gunshot come from the wound, but they are not sure if he is trying to lure the SWAT team in or if he shot himself.

It was unclear if Boysen had a hostage in the hotel room, police said.

Sgt. Cindi West with the King County Sheriff's Office said that a SWAT team is staged near the Westshore Oceanfront Motel, located at 3127 SW Anchor Ave.



Boysen, 26, has been part of a manhunt that began shortly after his grandparents' bodies were discovered in their home on Feb. 9. Police said that his grandparents had held a party for him -- after they picked him up he from prison -- and they believe the elderly couple was killed after the party.

According to KPTV in Oregon, when police first questioned Boysen outside his room, he told them to "leave him alone."

Lincoln police have tried to negotiate with Boysen most of the day. So far, he hasn't cooperated much, KPTV.

King County Sheriff John Urquhart said he couldn't "stress enough" how dangerous Boysen might be.

"He is certainly dangerous to citizens," Boysen said. "He's dangerous to police officers as well."



Authorities said that Boysen was a threat to the public and police and they believed he was trying to purchase more guns. Boysen's fellow prisoners talked about his intentions to harm his family while he was in prison.