Double-amputee war veteran runs marathon in Seattle -- halfway to goal of 31 marathons in 31 days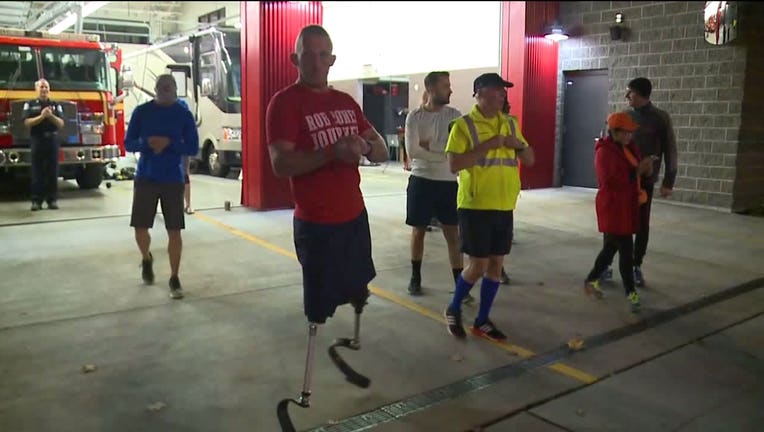 article


SEATTLE -- A wounded veteran who lost both his legs to a landmine in Afghanistan is halfway through a marathon challenge, with a run that took place in Seattle Thursday.

And Rob Jones isn't taking much of a breather.  He will run another 16 marathons in the next 16 days.

This is part of a challenge that started in England on October 12. The end goal: to run 31 marathons in 31 cities in 31 days.




On Thursday, he started his run at Seattle Fire Station 38 and then went on the Burke Gilman Trail -- 26.2 miles later, he was back at the firehouse.

"I'm doing it to raise awareness ... just because wounded psychologically or physically ... (veterans) contribute to America and stay in the fight and contribute to society."

Jones says he usually runs a marathon in four hours -- and he's only getting faster.

Besides awareness, he hopes to raise money for wounded veterans charities.  Click here to go to his website.

On Friday, he runs in Portland.

He ends his marathon mission on November 11 in Washington, D.C.