Dorner manhunt: No new signs as officials vow to continue search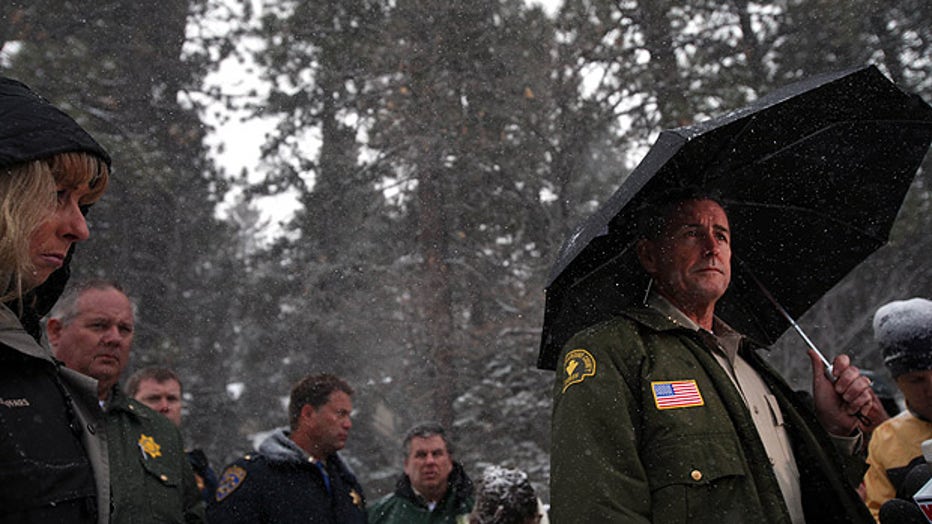 Courtesy of Michael Robinson Chavez/Los Angeles Times


Authorities combing the Big Bear area found no new signs of Christopher Dorner overnight but vowed Friday to continue searching until they found the ex-police officer or knew definitively that he had left the area.

In a morning update on the search, San Bernardino Sheriff John McMahon said more than 100 officers would be back in the field Friday after overnight efforts failed to yield new evidence and "certainly did not find" Dorner, the 33-year-old ex-LAPD officer sought in a series of shootings that have left three dead and two wounded.

McMahon acknowledged that Dorner had time to leave Big Bear but said authorities were not sure if he had done so. The search would continue, the sheriff said, until "either we discover that he left the mountain or we find him. One of the two."

PHOTOS: Manhunt for ex-LAPD officer

Crews conducted door-to-door searches until about midnight and patrolled streets after that, McMahon said. McMahon did not say how many of the approximately 400 homes in the area had been searched, but said the door-to-door effort would resume again Friday. Teams would also continue to scour the area where Dorner's burning truck was found.

McMahon mentioned the possibility that Dorner had holed up in one of the vacant cabins in the area.

"We want to make sure he didn't find a place to hide out for the night," he said, adding that officials would reevaluate their tactics after all of the buildings were cleared.

For the complete Los Angeles Times story, go here.