Don't touch my baby birds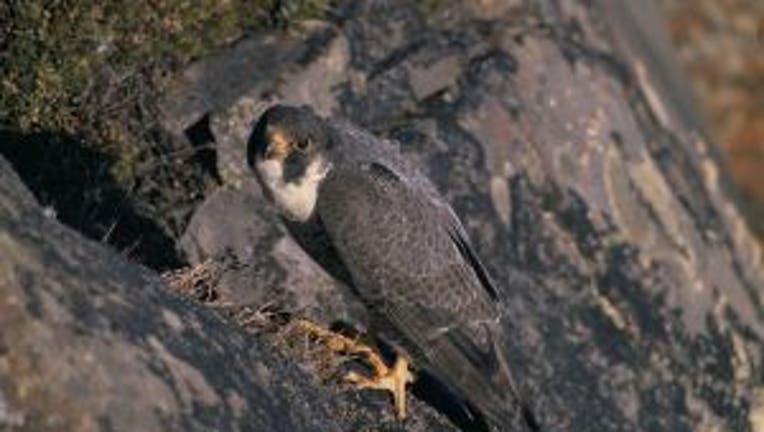 article
OLYMPIA -- A well-known bird of prey is apparently growing tired of city officials messing with her offspring.

The mother of four peregrine falcon chicks nesting on a tall crane at the Port of Olympia dive-bombed and attacked volunteers and city officials who tried to band and sex the chicks for record Wednesday, the Olympian reported. The mother bird, which has nested on the 180-foot crane for a number of years, recently became more brazen in her attacks on workers who perform the yearly task of tagging her chicks.

"Mom gets a little bit more aggressive every year," port employee Mike Crawford told the Olympian.

Two port employees escorted a volunteer up the crane as the lady falcon dive-bombed and squawked at the intruders for about 30 minutes Wednesday. According to the Olympian, the angry mom has actually cracked some of the workers' helmets while trying to defend her chicks.

Officials said because of the tags, ornithologists have determined previous Olympia-born chicks now make their winter home in Seattle and Tacoma.