Don't make this Redskins fan angry during Seahawks game...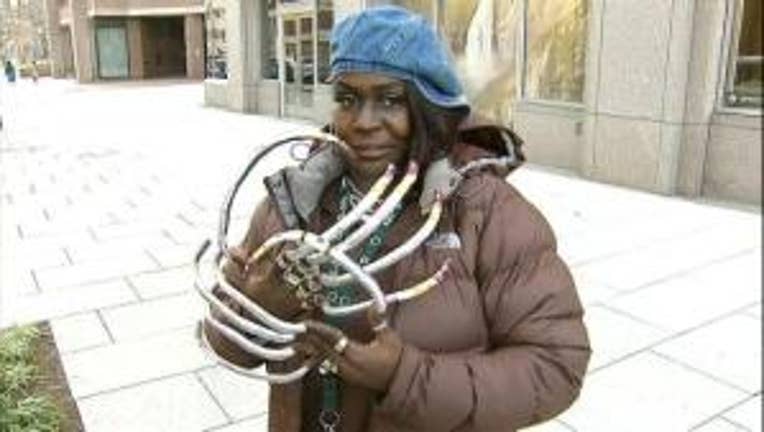 WASHINGTON -- One of the Redskins fans who will be rooting for her team against the Seattle Seahawks on Sunday will be Pepper Cox, who has painted her fingernails burgundy and gold for the 'Skins.  And those aren't just any fingernails.

Cox's fingernails would be eight feet long if you lined them all up.

"Altogether, 97 inches," says Cox.

She's a proud D.C. native and what's going on right now with the Redskins has her pretty excited. Of course, her favorite player is Robert Griffin III.

Her advice to the 'Skins savior: "Relax. Take it all in. Smell it - because NFL means 'not for long."

RG3 was probably in junior high when Cox started growing her fingernails 11 years ago. She's painted them burgundy and gold every football season since.

She made it to a few games this year, but this Sunday she'll watch from a friend's house.

"Ooh, we're 30 deep. It gets pretty loud. We have neighbors that want to come and join with us from blocks away," she says.

In case you're wondering, she works in I.T. for the federal government. She can type and dial her own phone with her knuckles. She even crochets.

The one thing she says she can't do with those nails: "Fold socks."

-- WTTG 5 (FOX)/Washington, D.C.

To read the entire article and see the video, click here.