Don't bring a paintball gun to a shootout


A shootout in a busy gas station parking lot sent one man to the hospital with serious injuries. It happened in the small town of Elma in Grays Harbor County, and the whole thing was caught on surveillance video.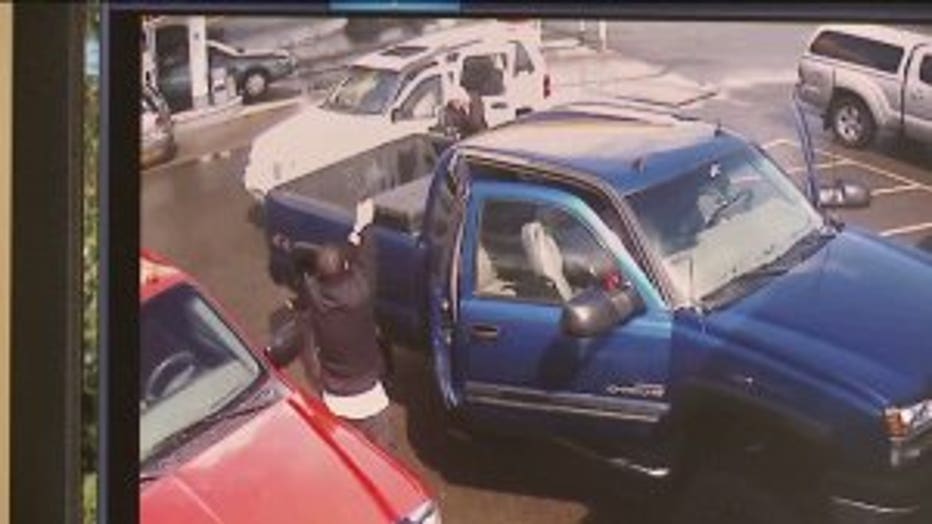 "Our investigation revealed it was related to drug activity, a meth deal gone bad," said Elma Police Chief  Jeff Troumbley.

The altercation began when a white Jeep pulled behind a blue pickup truck – and then two women wielding baseball bats targeted someone sitting in the truck. Police say 39-year-old Gordon James of Satsop then approached the truck with what appears to be a handgun stuffed into his pants. James can be seen exchanging words with people in the truck, and then he retreated out of frame.

But then an unidentified man from the back seat of the pickup exited the vehicle, pulling an air-soft gun. While he fumbled with the safety on the weapon, he was showered with a barrage of paintballs. During that exchange is when police say James opened fire, striking the man twice by very real bullets.

The incident ended as quickly as it began, and the alleged crooks all piled back into their vehicles and took off. Police later caught up and arrested the suspects who are all facing felony assault charges.

Chief Troumbley can`t remember anything like that ever happening in Elma.

"Some people brought paintball guns and some brought airsoft guns and some people brought real guns to this meeting," said Troumbley. "Somebody didn`t get the memo on whether they`re supposed to bring real guns, or paintball guns or airsoft guns -- because the gentleman with the real gun actually pulled it and used it."

Police say the gunshot victim will survive his injuries. Authorities also say the surveillance video helped them nab all four suspects, but more people suspects and charges could be forthcoming.