Domestic violence victim reunited with baby; dad accused of duping system


SEATTLE -- Cornelia Brown was just reunited with her 8-month-old daughter, Annabelle, this week.  In December, Cornelia left Washington for Texas to escape what she says was an extremely abusive relationship with her baby's father.

"He kicked my back when I was 6 months pregnant. He punched my belly when I was pregnant with her. He told me the only way I could leave him was in a body bag," Brown said Thursday.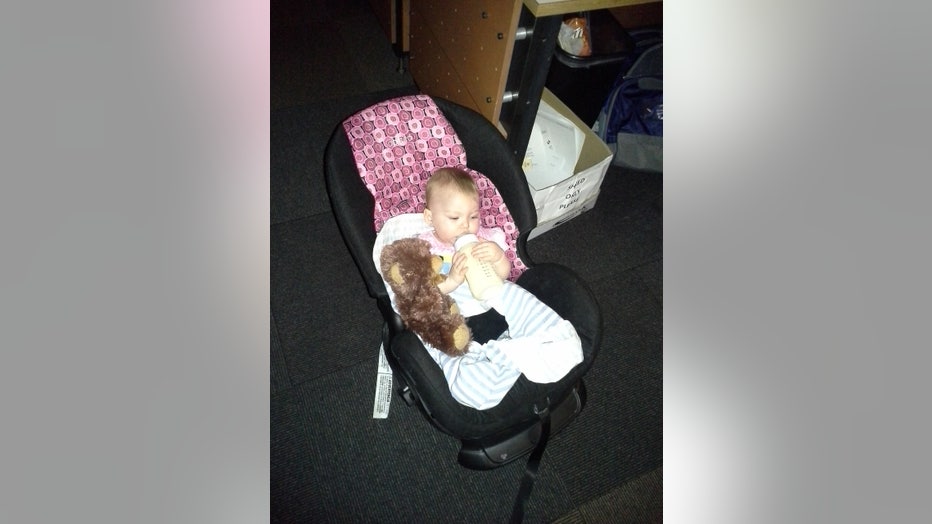 Eight-month-old Annabelle Brown is now reunited with mother after father is accused of perjury, custodial interference. (Photo courtesy of family)


After Cornelia fled, Seattle police detectives say her boyfriend faked a parenting plan and manipulated the court system to gain custody.

"It appears he sought out friends and family to write letters on his behalf, making him appear to be a good parent for the child," said detective Jennifer Sampson. "He then arranged through a process server to have the mother served, but there is evidence to show Cornelia was not in the state and that he arranged to have a woman stand in and impersonate her."

In Washington, there is no law that requires court order servers to ask for identification; rather, the process is done in good faith.

"When he went to court, Cornelia did not show as she did not have knowledge of the custody hearing because she was in Texas.  The court then defaulted to everything in his parenting plan," said Sampson.

That allowed the man to travel to Texas and with a writ of habeas corpus and have police there take Annabelle back to Washington.

"I was holding her crying and couldn't speak to the cops. I was just kissing her. I didn't understand how he found me," said Brown.

She contacted Seattle police who were able to put the pieces together. They arrested the baby's father last week.

"We righted a wrong and I'm happy to be a part of that. I know I made a difference and that's a good day," said Sampson.

Many hope this case serves as an example of why a proposed Family Justice Center in Seattle could help victims like Cornelia. It was one of Mayor Ed Murray's campaign promises, a centralized location where protection orders and custody hearings would take place and where victims could also get counseling and help with housing and other services.

Murray says the city is in the process of finding a director and hopes to have a budget proposal in place by the fall.

For now,  Brown is looking forward to her new life in Texas with big dreams for her baby girl.

"I hope she knows me the way I know myself. I hope that she grows up healthy and strong and sees her mom as a successful woman," said Brown.

The baby's father is in jail and will appear in King County Court on Monday. He is facing felony custodial interference and perjury charges. Police say the woman who impersonated Brown could be charged as well.

Watch this story on Q13 FOX News at 4:15 and 5:30.