DOJ won't appeal Millennium Bomber's 37-year prison sentence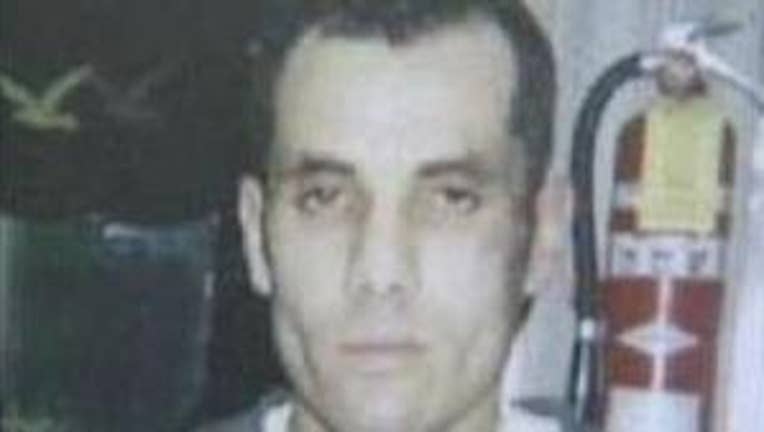 SEATTLE -- The Department of Justice announced Wednesday it will not appeal the recent prison sentence imposed on Ahmed Ressam, known as the "Millennium Bomber."

Ressam, 45, was re-sentenced to 37 years in prison last month in U.S. District Court in Seattle. The hearing was the third time Ressam had come before U.S. District Judge John Coughenour for sentencing since being convicted in 2001. The new prison term, increased from Ressam's previous sentence of 22 years, comes months after prosecutors argued the man had gotten off easy.

Ressam was arrested in 1999 in Washington state. He planned to drive a car full of explosives to Los Angeles and detonate them at the Los Angeles International Airport on New Year's Eve. Prosecutors sought to keep Ressam in prison for life. But U.S. Attorney Jenny A. Durkan said the DOJ won't seek a different sentence.

"After careful consideration, the United States has determined it will not appeal the 37-year sentence for Ahmed Ressam," Durkan said. "The United States argued and believes that Mr. Ressam's actions and his continued threat to public safety merited a sentence that would keep him incarcerated for life. While the Court decided otherwise, this 37 year sentence guarantees that he will remain in prison until he is over 60 years old, at which time he may be deported back to Algeria where additional charges and prison time may be imposed."

At the sentencing hearing, Coughenour acknowledged Ressam was "highly culpable and took substantial steps to carry out a horrific crime." However, the judge decided a life sentence was too harsh, and said it was unlikely Ressam would be involved in another violent conspiracy.

Ressam, an Algerian national, had attended multiple terrorist training camps in Afghanistan. His attempt to bomb LAX had international backing. A customs agent noticed his nervousness as he departed a ferry from British Columbia to Washington, and eventually agents found that his car was full of enough explosives to do the damage of 40 car bombs.

After he was captured, Ressam became a cooperative witness, agreeing to inform law enforcement about terrorist activities in exchange for a more lenient sentence. Information he provided helped law enforcement apprehend the so-called shoe bomber, Richard Reid.

However, Ressam's cooperation dwindled, and eventually ceased, making a re-sentencing necessary. A 5-4 appellate ruling in March stated that Coughenour in Seattle "committed a clear error of judgment in sentencing Ressam." Coughneour sentenced Ressam to 22 years after he was convicted on nine counts, including conspiring to commit terrorism by crossing international boundaries.

Durkan said only good fortune and alert officials disrupted Ressam's horrible plot to kill innocent civilians.The case, and re-sentencing, demonstrated the strength of the American justice system, Durkan said.

"This case demonstrates the strength of our nation," he said. "We afforded a man who sought to do us the greatest harm the full due process of the law ... Our duty is to ensure a just result for the American people."

U.S. Immigration, Customs Enforcement and the FBI investigated the case.