Dogs in Texas shelters before hurricane hit arrive in Seattle area for adoption
LYNNWOOD, Wash. -- As San Antonio shelters clear house to make way for the four-legged victims displaced after Hurricane Harvey, the "Wings of Rescue" plane is truly a flight to freedom.

For the dogs -- the morning started early -- around 5 a.m. in San Antonio, Texas.

Eight hours later, volunteers pulled crates off the plane at Boeing Field – bringing precious cargo to shelters around Seattle.

"I can't even imagine the stress that these animals are going through," said Rachel Bird, with PAWS in Lynnwood. "Their families are leaving, the floodwaters are coming, everybody's just running around. It's chaos and they don't understand what's happening."




That's why shelters like PAWS in Lynnwood and the Seattle Humane Society in Bellevue are opening up their doors.

"We want to do everything we can to make it a good place for the dogs down there," said Bird. "If taking dogs who were already hanging out in the shelter opens places for these (storm) displaced dogs, we are happy to help in any way that we can."

And shelters like PAWS know the drill.

"We took from (Hurricane) Katrina actually," said Bird, who explained this isn't the first time their shelter has taken in pets from an area devastated by a hurricane.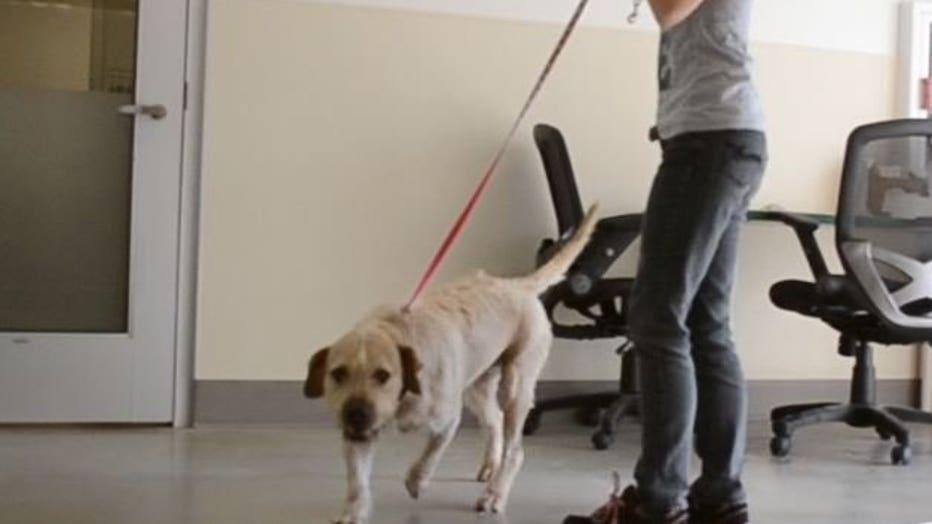 The shelter is a "Emergency Placement Partner" for the Humane Society of the United States.

"So anytime there's any type of disaster where animals need help, HSUS reaches out to us and we are there to answer the call."

To be clear—the animals arriving in Seattle Wednesday—weren't found in the areas wrecked by Harvey. They were the unclaimed, un-adopted dogs from San Antonio—where shelters are trying to open up space and resources for pets found after the floodwaters recede in Texas.

"Wings of Rescue" Chairman, Ric Browde just returned from the Lone Star State where the charity organization transported the animals. He says flying the dogs to the Northwest was the only option.

"If we don't do it, who's going to do it? These pets need somebody to help them. A lot of these shelters are so poorly funded and in such incredible danger that they were literally going to euthanize everybody to make way for the incoming pets."

The goal? Adopt animals previously in the shelter in new locations that have the space -- like Seattle.

"Then when the hurricane is over, families and animals will be reunited," explained Bird. "We don't want to take any animals out of Texas who will have an owner who is looking for them."