Dog watching dog on TV watching TV is the most meta thing you'll see today (VIDEO)
SEATTLE --  We've all heard it said that sometimes life imitates art.

This is not one of those times.

But it is still hilariously meta.

I showed the below video on Q13 FOX News This Morning.




After my segment was over I walked to my desk in the newsroom to find that Ashley Rivera had posted the below video to our Facebook page.




Brandon Clark also messaged us this photo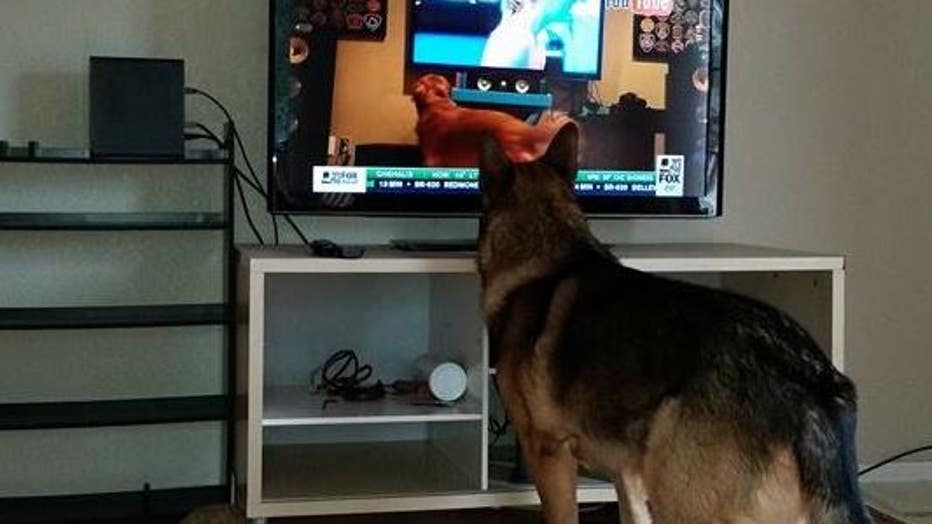 I stand by my comment on Ashley's video and apply it to Brandon's photo:  BEST.  THING.  TODAY.