Dog stolen during home burglary returned to owner; help ID suspect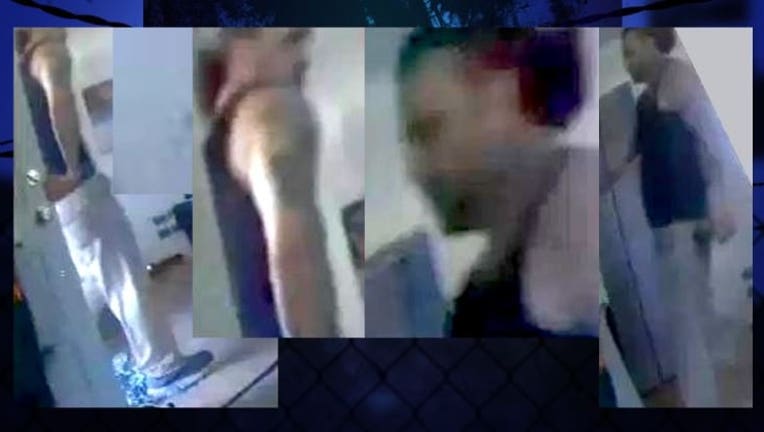 UPDATE:
Jessica Barcelo, the dog's owner, said Monday that Keno has been found!

CLICK HERE for more on the happy reunion!

The burglary suspect who stole Keno from Jessica's home still needs to be identified.

"That type of crime usually escalates and we're concerned that the next victim might be home and they could be injured, so we'd like to get this guy into custody, so anything that the public can do to help us identify him, we'd appreciate it," said Renton Police Sgt. Christine Mathews.

If you recognize him, use the P3 Tips App on your smart phone to submit the information to Crime Stoppers anonymously, or call the hot line at 1-800-222-TIPS(8477).




---ORIGINAL STORY---
RENTON, Wash. -- A Renton woman is desperately searching for her dog after a thief burglarized and ransacked her home then took off with him.

Jessica Barcelo was at work in Seattle on Thursday when she decided to check in on her dog using her home surveillance camera.

What she saw next was shocking: a man walked right through her front door, trashed her home and stole any belongings he could get his hands on.

Barcelo said, he then left the door open and called the pit bull out with him.

"They're taking the stuff out of my house and Keno is standing there and they say something. I feel like they said, 'Come on mutt,'" said Barcelo. "Then Keno walks out the door with a towel between his legs, and I'm like, 'OK, is this the last time I'm ever going to see him?'"

Barcelo immediately left work and called police. She's now doing everything she can to find him.

She put up fliers throughout the neighborhood and posted on social media.

Anyone with information on this investigation is asked to call the Renton Police Department or Crime Stoppers at www.P3Tips.com. There is a cash reward of up to $1,000 for information leading to an arrest in the case.