Documents: Mom arrested in hospital kidnapping wanted son to 'die in her arms'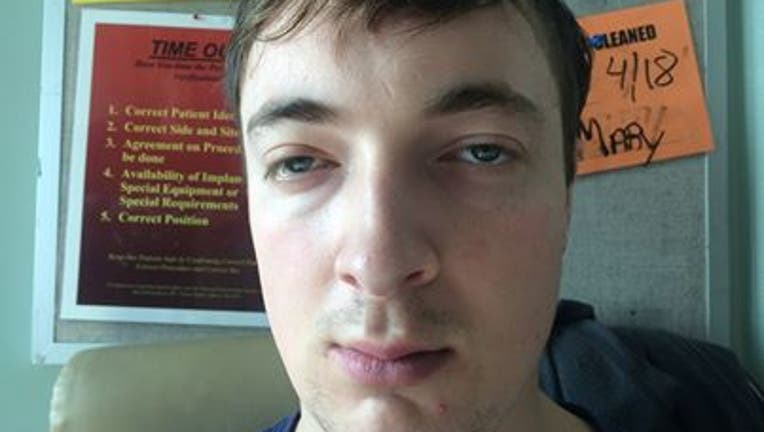 SEATTLE -- The mother of a 27-year-old man suffering from a severe brain infection was arrested after allegedly kidnapping him from the hospital, hoping to remove him from psychoactive drugs and allow him to "die in her arms," court documents show.

Lorraine Phillips, an Alaska native, was arrested Friday at an area hospital on suspicion of kidnapping her hospitalized son. She is expected to be formally charged Wednesday in King County Court.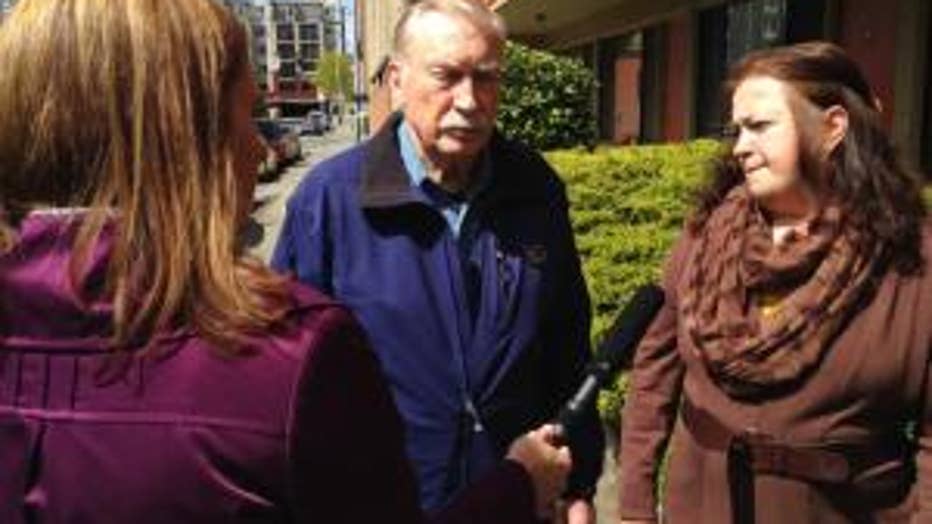 Lorraine Phillips being interviewed by Q13 FOX News reporter Dana Rebik


The case -- a convoluted affair that seems to pit medical science against religious parents who prefer their son decline medicine-- began when 27-year-old Bret Bohn experienced insomnia, hallucinations and seizures back in October. Bohn, a native of Anchorage, Alaska, was taken to the hospital where he was diagnosed with autoimmune encephalitis, an infection of the brain.

Bohn's condition quickly worsened, court documents show, and his parents Phillips and Glen Bohn disagreed with the treatment he was given at the hospital, believing it was causing him more harm than good. Court documents show that Phillips intentionally interrupted Bohn's physical care and jeopardized his life through her belief.

But Contrary the court's claims, Phillips told an Alaska news station she never tried to harm her son, and just disagreed with the Anchorage hospital's care of Bohn.

"It's not just frustrating to us," Bohn said. "It's frustrating to his sister, his brothers, to his friends. It's all devastating."

A Facebook Group named "Free Bret Bohn" was set up in an effort to remove Bohn from the hospital. The group is laden with bible quotes and religious references , and seems to revolve around Phillips' and others distaste of psychoactive drugs.

In December, Phillips' legal counsel came forward to police saying Phillips spoke of taking her son from the hospital, having him "die in her arms" and "hopes he kills himself," court documents show. The court, taking these allegations seriously, remanded Bohn as a ward of the state, evidence that Bohn's parents were a danger to him. Their ability to visit Bohn in the hospital was revoked.

In late March, Bohn was transferred from Alaska to Harborview Medical Center in Seattle to undergo more treatment. Bohn's parents followed him to Seattle, court documents show.

On April 22, Bohn was being wheeled into a hospital elevator and in an effort to transfer him to a different room. As a staff member wheeled Bohn into an elevator, the staffer reported feeling a huge push from behind as the doors were shutting. The nurse flew out of the elevator and fell on the ground as elevator doors shut, documents show.

Bohn was never delivered to his intended location, and it was believed he was kidnapped by his parents, who were known to be staying at a hotel in the area.

Since Bohn was considered an "endangered missing adult," police drove to the Collegianna Inn where Bohn's parents were staying. They then received a credible tip that Bohn was taken to the Neighborhood Clinic in Seattle. There, police arrested Phillip's for suspicion of kidnapping. Bohn was taken back to Harborview Medical Center for more treatment.

According to police, Phillips admitted to taking Bohn away from the hospital, and only taking him back to the Neighborhood Clinic where she intended to ham him treated for drug withdrawl.

Phillips is expected to be charged Wednesday. According to the Free Bret Bohn Facebook group, Phillips was released from jail.

Despite the pending charges, Phillips previously told the Alaska news station that allegations against her and her husband were false. James Gottstein, the president of the Anchorage-based advocacy group PsychRights, said it's not uncommon for a patient to be remanded of the state if their guardians' ideas of healthcare differ from the hospitals'.

"You've got someone that's disturbed or disturbed or disturbing and they say "Well we want you to do this," and if the person says, 'No, I don't want to do it,' or,' Let's talk about it,' it's like, 'No we don't have time to talk about it. Say yes or we'll make you do it.'"

This story will be updated on Q13 FOX News at 4 and 5 p.m.