Doctors make shocking discovery in brain of woman complaining of headaches


GARLAND, Texas -- A 31-year-old Garland woman went to the doctor because of worsening headaches and impaired vision. She was shocked when surgeons told her what they found in her brain.

Sacs of larvae from eight tapeworm eggs -- and they were growing.

Neurosurgeon Dr. Richard Meyrat, of the Methodist Dallas Medical Center, told WFAA-TV: "They looked a little bit like eggs, and they have a clear sac. And inside it, a small tapeworm."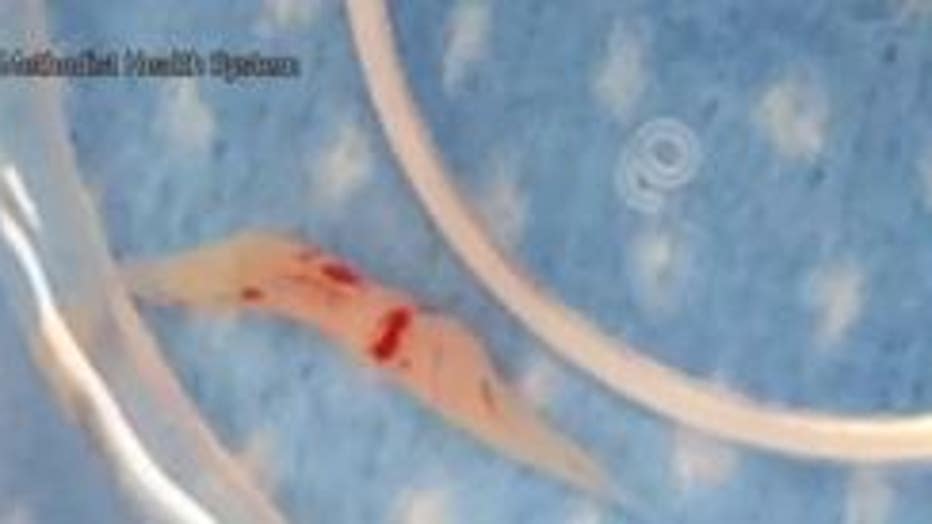 WFAA reported that doctors at the Methodist Dallas Medical Center were able to remove the larvae from the brain of Yadira Rostro. The said they believe contaminated food eaten during a trip to Mexico two years ago caused Rostro's problem.

Meyrat said the parasite apparently got into Rostro's bloodstream and then into her brain.

She is expected to make a full recovery.