Man charged for allegedly driving off bridge onto I-5, which killed 1 person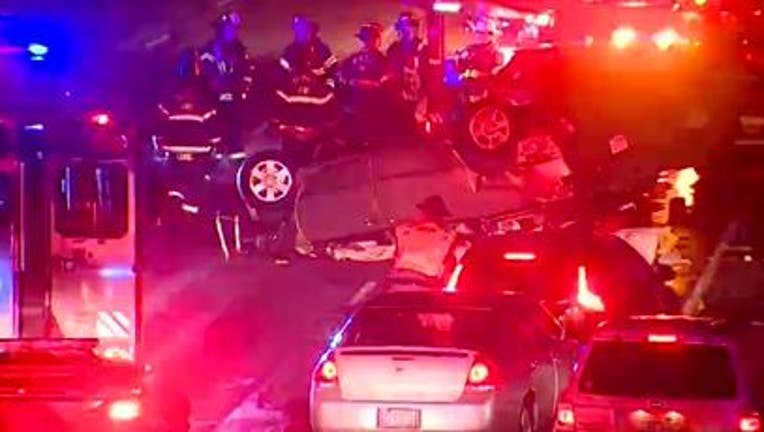 SEATTLE - A man has been charged for allegedly killing one person and injuring others in a four-car crash in North Seattle earlier this month, according to court documents. 
Through a translator at the hospital, the 45-year-old suspect, Liming Gao, told police that he was attempting to commit suicide by driving off 130th St. near Northgate down onto I-5 below.
Washington State Patrol says when Gao went off road and down onto I-5 in the early morning of Nov. 3, he landed on the front end of one vehicle before hitting another and rolling over. The second vehicle he hit also rolled over and hit yet another vehicle in the process. 
29-year-old Mackenzie Mitchell was partially ejected from the vehicle she was in. She was taken to Harborview Medical Center, where she later died.
Gao was charged with vehicular homicide and reckless driving. 
He is being held on $2 million bail.