DOC task force arrests convicted drive-by shooter who opened fire on crowd, young child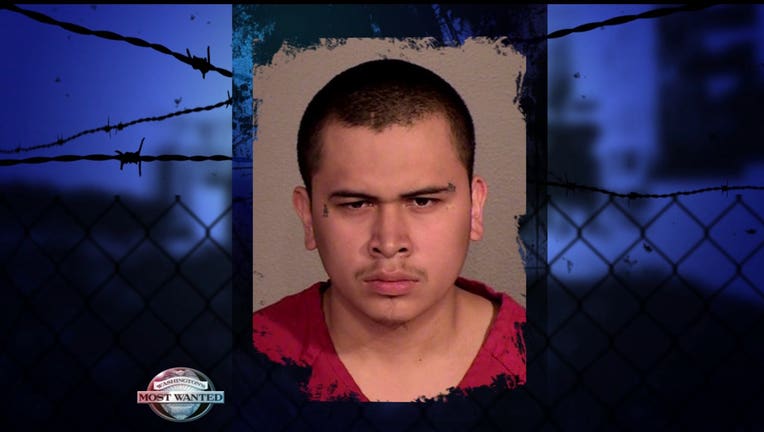 FUGITIVE CAPTURED December 3, 2014 -- The Department of Corrections Fugitive Apprehension Team arrested Benito Martinez on Wednesday night. FUGITIVE WANTED BY DOC IN KING COUNTY October 10, 2014 -- Benito Martinez is a high-violent offender who's breaking probation on a drive-by shooting where he didn't care who could have been caught in his crossfire. "In 2011, he and a group of associates drove into a Kent apartment complex and proceeded to open fire on a group of individuals," says Department of Corrections Ofc. Emily Isaacs. "These individuals ranged from 9 all the way to adult. We don't know who his intended target was at that time, but it doesn't matter, he was shooting at a group of individuals that had a child involved." Martinez is inked with a ton of tattoos, including the massive ones on his chest and back.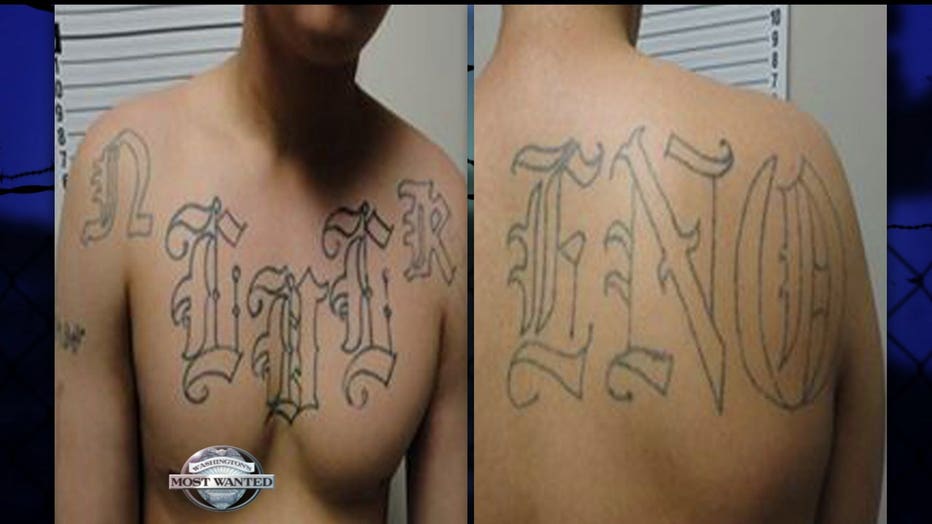 He also has a bunch of domestic violence crimes and obstructing an officer on his rap sheet. If you know where he is, call an anonymous tip into: CRIME STOPPERS: 1-800-222-TIPS You must call the Crime Stoppers hotline with your tip to be eligible to receive a cash reward for information leading to a fugitive's arrest. Click here for information on how to text a tip to Crime Stoppers.